Bam Group reports net loss
By Sarah Ann McCay23 August 2012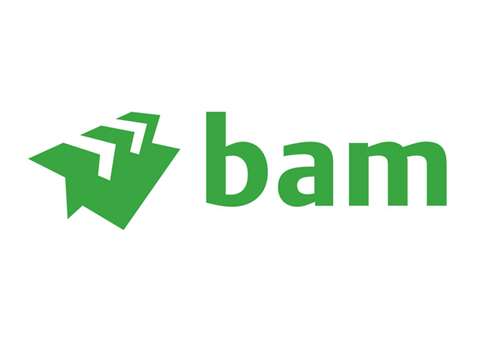 Market declines in the Netherlands and challenging conditions in other European markets have pushed Dutch contractor Royal Bam group into a first half net loss of €251 million, compared to a profit of €66 million for the same period in 2011.
Revenue for the group reached €3.5 billion, a slight drop on 2011, when revenues for the first six months of the year were €3.6 billion. The company attributed this slump to a fall in revenue from civil engineering (down €49 million) and property (down €65 million).
Bam's construction and mechanical and electrical services division saw revenues rise 1.5% year-on-year in the first half to reach €1.6 billion. Business in this sector is expected to hold steady, with a backlog of €4.3 billion, 4% lower than end-2011 figures. Total backlog for the group stood at €10.8 million, compared to €10.4 million at year-end 2011.
While Bam's European markets struggled, its international business recorded good results with the group reporting a good level of new orders, especially in Australia and the Middle East.
Bam forecast income before tax and impairments from continuing operations of at least €100 million for the full year 2012.