Bam 'moves in right direction'
By Sandy Guthrie20 August 2015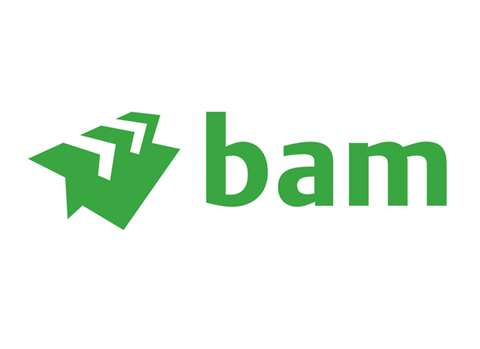 Dutch contractor Bam is said to be moving in the right direction in the first half of the year, with revenue of €3,515 million up by €133 million (4%) compared to the first half of 2014.
It said this was nearly all attributable to the favourable pound sterling in the UK.
Revenue was down in Belgium and the Netherlands, and up in Germany, Ireland and International.
It reported an adjusted result before tax for the first half of €19.6 million, up from €4.6 million in the first half of 2014. Bam said the difference was mainly attributable to a higher total adjusted result of the operational sectors in the first half of 2015, and includes benefits of approximately €25 million from the Back in Shape programme launched last year.
It added that these benefits were partly offset by results at some older projects, and under recovery of overheads due to volume shortfalls in the Netherlands and Belgium. This related partly to preserving capacity to deliver projects being won for execution after 2015, as well as project postponements, the company said.
Results for property and PPP (public-private partnerships) were down in the first half year 2015, which it said was as a result of lower divestment levels as expected.
In the first six months of 2015, the order book rose by €0.8 billion to €11.1 billion. Half of this increase was said to be a result of foreign exchange movements. The other main areas of order book growth were in Ireland, civil engineering in the Netherlands and PPP.
In the construction and M&E (mechanical and electrical) services sector, revenue was up in all countries, and by 16% (€220 million) for the sector as a whole. Half of this increase came from the UK, partly thanks to the stronger pound. The other main driver was said to be Germany, where strong order intake in 2014 was said to be coming through in revenue.
Rob van Wingerden, CEO, said, "BAM continued to move in the right direction in the first half of 2015. The Back in Shape programme, which has been underway now for ten months, is making fundamental improvements in our culture, structure and processes.
"Looking ahead, we are confident about the course we are taking but cautious regarding the mixed conditions in our markets and the challenges at some older projects."