Bam reports 2012 net loss
By Helen Wright07 March 2013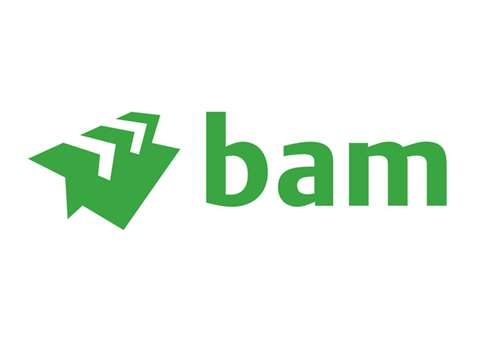 Dutch contractor Bam reported a 2012 net loss of €187 million, in contrasts to profit of €126 million in 2011. It said domestic market conditions worsened last year, and forecast further declines in 2013.
Impairments from the property development division totalling €398 million also impacted the full-year result, after dragging the company to a nine-month loss last year as well.
Meanwhile, revenues also fell year-on-year in 2012 to €7.4 billion, compared to €7.7 million the year before.
Bam chairman Nico de Vries said, "Market conditions in most activities in the Netherlands worsened in 2012. Conditions in the other four home markets were more stable but also challenging. In 2012 we undertook significant restructuring of several businesses, mostly in the Netherlands, in order to align the organisation betterto the difficult market conditions."
Mr de Vries said the company had set new strategic priorities for the three years to 2015 with an emphasis on operational improvement and targeted growth initiatives in services, multi-disciplinary projects and international niche markets.
"Conditions in our home markets will remain difficult in 2013," Mr de Vries added. "Although it is too early to give an outlook for the full year, at this stage we have no reason to expect that performance in 2013 will be significantly different from our operational performance for 2012."
Bam's order book stood at €11 billion at end of 2012, up by 6% compared to the end of 2011.