Barford Equipment to enter US market
Barford Equipment, the UK-based manufacturer of mobile screeners, trailers, screen boxes, as well as wheeled and tracked conveyors, will enter the US market in 2018 with the launch of the SR124 and the S104, two new track mounted screeners. It is also looking to appoint agents internationally for both the new models plus the existing range.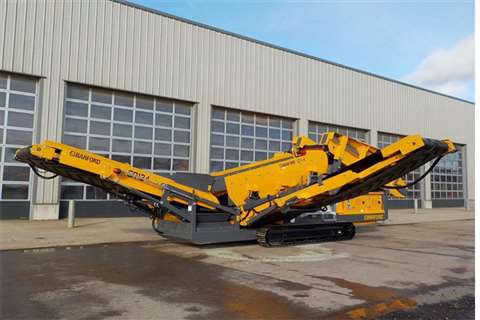 Barford Equipment is using Yorder & Frey auctioneers to prelude both of the new mobile screeners to the US market at its upcoming 2018 Spring Sale in Kissimmee, Florida (between February 13-17). Both models will then each be sold at the auction, without reserve, to the highest bidders.
"The world's construction machinery, aggregate, quarry and mining markets will all be focusing on the Kissimmee auction so this is a great opportunity for us to meet potential distributors and probable buyers and gauge the appeal of both our new machines," explained Stephen Murphy, Distribution Manager for the Barford product range.
"Barford is a well known brand in the UK and across Europe, having built an enviable reputation and possessing a long and illustrious history, but it is currently relatively unknown in the US market; but that's about to change."
The two robust and refined Barford models being launched comprise: the SR124 (pictured) a tracked three way split screener, with a 12 x 4 screen box that fits into a 40ft HC container; and the S104 a tracked three way split screener with a 10 x 4 screen box that again fits into a 40ft HC container.
The SR124 is built around a Caterpillar power unit and with the engine on the S104 being produced by JCB a renowned British manufacturer and invertors of the widely popular JCB backhoe/loader. The S104 is also available with a Deutz engine.