Bauer steady in 2019 first quarter
By Leila Steed17 May 2019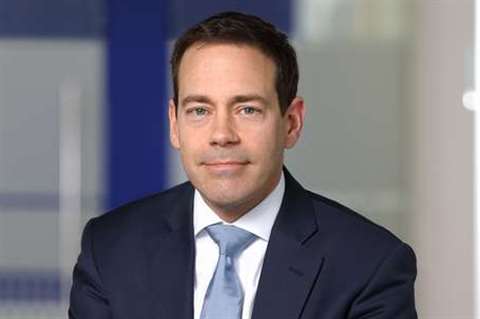 Bauer group has announced first quarter revenues of €410.9 million, an increase of 10.8% on the company's 2018 results.
The company said its overall sales revenue rose by 7.4% to €341.9 million, while its earnings before interest and tax (EBIT) fell to €10.5 million from €11.1 million in the first quarter of last year.
The group said its earnings after tax were -€5.1 million, an improvement on last year's figure of -€5.8 million.
Bauer's order backlog, however, saw a year-on-year drop to just over €1.02 billion, although the company said this was still somewhat higher than at the end of 2018.
Bauer's order intake also fell from €429 million in the first quarter of 2018 to €419.8 million. The company, however, said that based on its current sales figures and customer responses at Bauma 2019, it expected the order situation in its equipment segment to develop well over the next few months.
Michael Stomberg, Bauer's chairman of the management board, said, "The order situation is good and there are many opportunities on the markets that we can use."
The construction machinery manufacturer comprises over 110 subsidiaries in 70 countries and operates across three business segments; Construction, Equipment and Resources.
Bauer Construction
Up by 12.8%, total revenues for the segment amounted to €170.2 million, which the company said was due to the general volatility of the portfolio in ongoing projects.
After the first three months, EBIT nearly entered the positive range after an unusually good value of €2.7 million was reached due to projects in the previous year.
While the segment's first quarter order backlog increased from €511.3 million in 2018 to €545.8 million this year, its order intake of €168.7 million was approximately the same as the previous year's level of €169.5 million.
Bauer Equipment
In the first three months, total revenues increased by 2.7% year-on-year to €185.8 million. Sales revenues decreased slightly by 2.5% to €125.3 million, and EBIT fell from €14.2 million to EUR 8.2 million. According to the company these figures include the transfer of a €4.5 million non-operating charge from an earnings-affecting restructuring of a subsidiary.
The equipment segment also saw its order intake decrease from €226.6 million to €185.8 million, which resulted in an order backlog of €149.9 million at the end of the quarter compared to €195.1 million in 2018.
Bauer Resources
Bauer Resources' operations made a significant impact on its first quarter results. It saw a revenue increase of 33.8% from €51.7 million in 2018 to €69.1 million this year. This, along with €4.5 million from the reassignment of a subsidiary to the equipment sector, contributed to a rise in EBIT from -€5.7 million to €2.7 million.
According to the company, its resources segment also developed better operational terms and its order backlog remained at roughly the same level as last year, at €326.9 million. The segment reported an order intake increase of 74.8%, which rose from €45.5 million in 2018 to €79.6 million.
2018 End of Year Financial Report
In its 2018 end of year financial report Bauer said that while its business model was characterised by a considerable need for pre-financing and typically entailed high levels of debt, this was reduced by 5.4% from €593.7 million in 2017 to €561.9 million in 2018.
Speaking of the company's 2018 end of year report, Stomberg said, "We are satisfied with the previous financial year, but we want to continue to improve.
"The company is strategically well positioned and our three segments – Construction, Equipment and Resources – will continue to shape the direction of the group in the coming years. It is well known that we have to do our homework, especially when it comes to Resources. I also see potential for cross-company collaboration in terms of development, innovation and digitalisation."
2019 Forecast
At its April 2019 annual press conference Bauer confirmed a total group revenue forecast of €1.7 billion for 2019, and predicted an EBIT of €95 million, with earnings after tax expected to be higher than in 2018.