Bauma visitor numbers up 10%
By Sandy Guthrie18 April 2016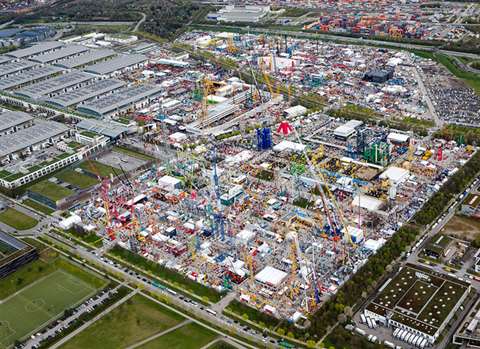 The total number of visitors to last week's Bauma, the world's biggest construction equipment exhibition, is expected to reach 580,000 – a rise of almost 10% on the last event, held in 2013.
Visitors to the show, which was held in Munich, Germany, came from 200 countries. After Germany, the top ten countries of origin were Austria, Switzerland, Italy, France, the Netherlands, the UK, Sweden, the Russian Federation, Poland and the Czech Republic.
The visitors were able to see products from a total of 3,423 exhibitors – 1,263 from Germany and 2,160 from 58 other countries – covering a record 605,000m2 of exhibition space.
Exhibitors from outside Germany accounted for 63% of the total ­– higher than ever before, according to event organiser Messe München.
The next Bauma in Munich will be held from April 8 to 14, 2019. Bauma China will be held in Shanghai between November 22 and 25, 2016.