Bentley buys S-Cube
By Thomas Allen09 February 2018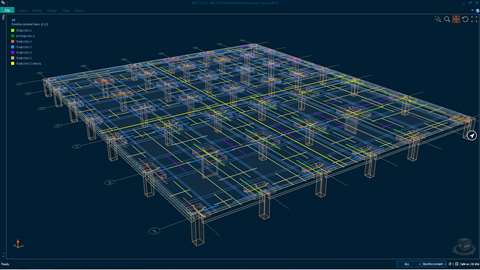 US-based provider of software solutions for advancing infrastructure Bentley Systems has acquired Mumbai-based concrete building design and documentation software company S-Cube Futuretech.
Through this acquisition, Bentley Systems intends to expand its concrete building design and documentation offering for users in India, Southeast Asia and the Middle East.
S-Cube Futuretech's applications, including RCDC, RCDC FE, RCDC Plan and Steel Autodrafter, were said to deliver flexible and powerful design and documentation solutions for structural concrete building engineers and designers.
Automated concrete documentation is adjusted according to regional requirements and was said to provide users with capabilities that are complementary to Bentley's structural analysis, steel design, and BIM applications, STAAD, RAM, and AECOsim Building Designer.
Santanu Das, senior vice president of design engineering for Bentley, said, "S-Cube brings a wealth of experience in providing concrete design and drawing automation for the India, Middle East, and Southeast Asia markets."
Raoul Karp, Bentley's vice president of design engineering analysis, said, "More than two billion people will fill the world's cities over the next 30 years. This growth will continue to be concentrated in the developing markets of Asia, particularly India, China, and South East Asian countries. Efficient, automated concrete design and detailing tools will be instrumental to every nation's ability to address this demand."