BICES opens its doors
By Helen Wright07 October 2013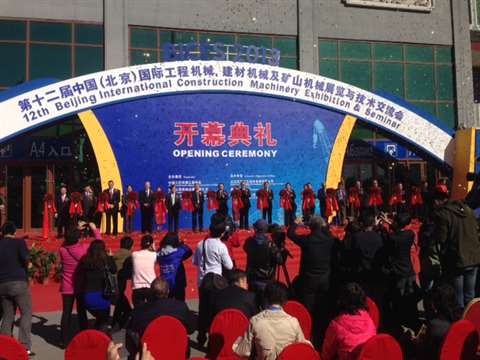 The 12th bi-annual BICES construction equipment exhibition in Beijing, China, has begun. Over 120,000 visitors are expected to attend the show, which takes place from 15 to 18 October at the Jiu Hua International Exhibition Center, while a record 1,500 exhibitors are taking part.
The show will also cover 210,000 m2 of exhibition space – up from 195,000 m2 in 2011, the last time the show was held. This means the scale of this year's BICES show is greater than ever.
As one of the two leading shows for the Chinese construction equipment sector, it is expected to be the scene of some significant machine launches. The exhibition attracts all the big names in the industry, be they international players or big names in the Chinese domestic market.
KHL's editorial team will be reporting from the show in both English and Chinese (Mandarin). To sign up to receive the BICES newsletter, go to www.khl.com/user-register_exhibition/