BigRentz launches equipment rental claiming service
By Lindsey Anderson16 September 2016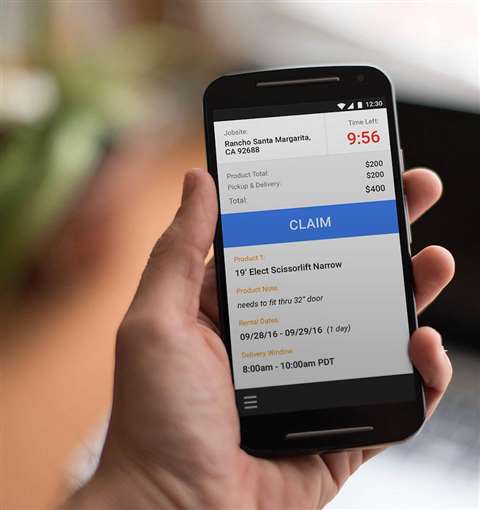 BigRentz has introduced QuickRentz, a new equipment rental claiming service that provides equipment suppliers the opportunity to immediately claim rentals booked through BigRentz. QuickRentz delivers rental opportunities directly to participating suppliers in real time via email and SMS. The first supplier to click the claim button wins the rental. Participating suppliers with high service ratings will have full access to claim any local deals that meet the eligibility guidelines established in the BigRentz network.
"As our customer base and supplier network continue to grow, we recognize the opportunity to help both groups by creating more efficient solutions that enhance our customers' access to the best equipment suppliers in the country, while increasing our suppliers' chances to fulfill more rentals," said Dallas Imbimbo, CEO of BigRentz. "Suppliers who register for QuickRentz will receive increased, prequalified rental opportunities, eliminating the back and forth of sourcing equipment over the phone. QuickRentz expedites the rental process while eliminating errors and requires zero technology investment."
Each rental notification delivered to suppliers includes all the information they will need to determine if the deal is right for their business, including jobsite location, product and hauling rates, rental dates and delivery window.
Imbimbo added, "Supplier feedback has been tremendous since beta testing began in the SoCal market earlier this year. In a few short months, QuickRentz has already expanded nationwide with over 175 suppliers using the service."
Suppliers interested in registering for QuickRentz can visit BigRentz.com.