Bobcat opens German distribution centre
Bobcat has announced the opening of a new distribution and spare parts centre for Europe, the Middle East and Africa (EMEA) in Halle, Germany.
A multi-million euro investment said to feature the very latest in warehousing and sorting technology, the new centre will ensure the speedy delivery of spare parts and other components to dealers and customers throughout the region.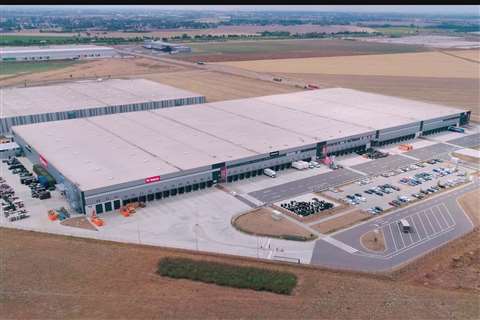 Over time, the Bobcat dealer and customer bases in EMEA have grown rapidly, resulting in a significant increase in their expectations. Currently, Bobcat has around 180 dealers in 75 countries, and by investing in the new facility, Bobcat says it will ensure the fastest service for the company's dealers and their customers.
Located close to Leipzig airport, the new 43,000 sq m (462,000 sq ft) Bobcat Aftermarket Service Centre stocks more than 150,000 different spare parts and components, which are delivered from Bobcat factories in the USA and Europe and certified suppliers from around the world.
The centre is also responsible for supplying aftermarket products to the Parts Distribution Centre (PDC) in Dubai in the United Arab Emirates. The Dubai PDC supplies spare parts to Bobcat and Doosan Portable Power dealers in the Middle East and East Africa.
"With the high investment in the new distribution centre, we are also very clearly committed to EMEA as a region," said Paulo Florindo, EMEA aftermarket senior director.
"It will enable us to supply our customers even faster and more flexibly with everything they need."