Bouygues' UK university project
By Sandy Guthrie24 January 2019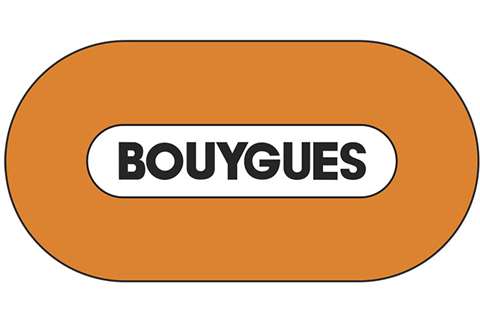 A £300 million (€344.51 million) UK project for a physics laboratory and a neighbouring shared facilities hub for Cambridge University is being undertaken by Bouygues UK, a subsidiary of the French contractor Bouygues.
A ground-breaking ceremony to mark the start of works on the Cavendish Laboratory site has been held.
The development, at the West Cambridge campus off Madingley Road, will provide a purpose-built centre for world-leading physics research, bringing together all of the Cavendish Laboratory's research groups under one roof.
The flagship building of the new Cavendish Laboratory will be named the Ray Dolby Centre, in recognition of a £75 million (€86.10 million) gift from the estate of sound pioneer Ray Dolby.
With an internal area of around 33,000m2, the Ray Dolby Centre will house a range of laboratories, offices, clean rooms, workshops and multiple lecture theatres.
The basement area will incorporate specialist acoustic and vibration treatments to achieve the stringent control criteria necessary for operating equipment highly sensitive to vibration.
There are also challenging criteria to be met in relation to temperature and humidity control and EMI (electromagnetic interference) protection.
An independent 4,700m2 shared facilities hub, will provide catering, collaborative teaching, meeting, study and library spaces for the campus.
Beyond the technical aspects, particular attention has been paid to the environment, with both buildings designed to achieve a BREEAM (Building Research Establishment Environmental Assessment Method) Excellent rating.
The building has also been designed to encourage collaboration and will host public events to support the extensive programme of work with schools, and the general public.
Vice chancellor of the University of Cambridge Professor Stephen Toope and Caroline Buckingham, RIBA (Royal Institute of British Architects) vice president, practice and profession, were joined by guests from the University, Bouygues UK and the local community for the ground-breaking ceremony.
Fabienne Viala, chairman of Bouygues UK and UK country manager for Bouygues Construction, said, "Bouygues UK and our sister company Bouygues Energies & Services have been involved from the start on this exciting scheme, working alongside the University of Cambridge's existing project team to develop proposals for a new world-class laboratory."
In addition to the gift from the Dolby family, the new Cavendish Laboratory is made possible by £75 million of funding from the Engineering & Physical Sciences Research Council (EPSRC). The new facility is expected to be completed in 2022.