BrandSafway names new executive VP
By Lindsey Anderson01 May 2018
BrandSafway has named Manish Shanbhag as the company's new executive vice president and chief legal officer.
"We are excited to welcome Manish to the BrandSafway team," said Bill Hayes, president and CEO of BrandSafway. "Manish has a strong and successful track record managing key legal, risk, compliance and governance teams on a global basis for a number of publicly-traded companies."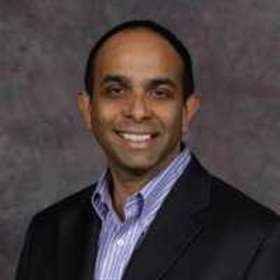 Shanbhag has worked for The Gillette Company, Honeywell, Energizer and most recently, Edgewell Personal Care.
"We are fortunate to have someone with his experience as part of our leadership team," added Hayes. "Manish understands how to support a growing company both internally and externally."
Shanbhag is looking forward to the opportunity to work with the BrandSafway leadership and legal teams.
"BrandSafway is a growing and dynamic company with a strong executive team and a great internal legal and risk team," said Shanbhag. "I am thrilled to help lead a business with such incredible potential for growth and success."
Shanbhag graduated from Amherst College in 1992 and went on to earn his law degree at Columbia University, graduating in 1995. Shanbhag was an editor of the Columbia Law Review and a Stone Scholar.