Bronto Skylift sold to Morita
By Euan Youdale11 December 2015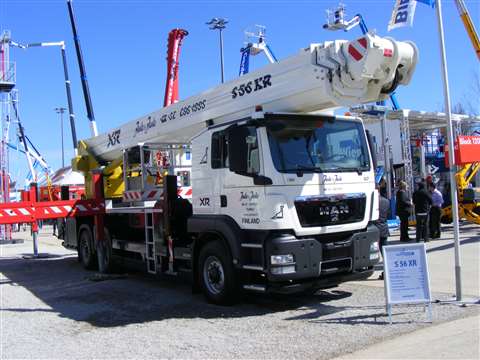 Federal Signal Corporation has sold its fire service and industrial truck mounted platform business to Morita Holdings Corporation, based in Japan.
Morita, Japan's biggest producer of firefighting equipment, will pay €80 million ($88 million) in cash for the company, subject to post-closing adjustments and the deal is expected to complete during the first quarter of 2016.
Finland-based Bronto is the only remaining operation in USA-based Federal Signal's Fire Rescue Group, and on completion of the transaction the Fire Rescue Group will be closed.
"We are pleased to announce this agreement with Morita, which allows us to maximise the value of Bronto for the benefit of our shareholders," said Dennis Martin, Federal Signal's newly named executive chairman. "Bronto has contributed significantly to the performance of Federal Signal for many years, and we believe that now is the right time to divest the business given Bronto's recent performance and turnaround efforts."
Jennifer Sherman, Federal Signal's incoming CEO, added, "This transaction is a significant milestone for Federal Signal, as it completes our departure from our Fire Rescue vehicle line of business.
"The sale of Bronto will allow us to focus on our core businesses as we pursue strategic acquisition opportunities and redeploy our capital more effectively. We are deeply appreciative of the efforts of the entire Bronto team and are confident that Morita will be an excellent owner for the business. We expect a smooth transition and integration."
Bronto's net sales and operating income for the twelve month period ending September 30, 2015 were $131.9 million and $6.2 million, respectively.