Business prize for Time
By Euan Youdale23 March 2015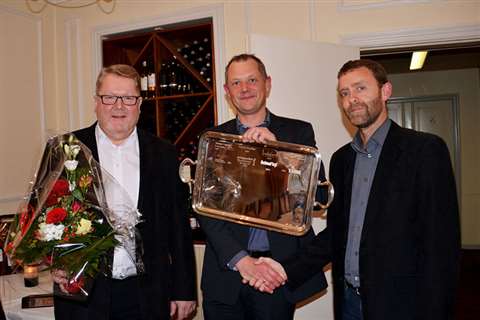 Time International has received the 2015 Farsø Business Award for its ongoing efforts to promote the economic and general development of the Farsø region in the northern part of Denmark.
The award, an engraved silver platter, was presented to CEO Per Torp and technical manager Frands Kristensen by the chairman of the council, Brian Otte Samuelsen at the general assembly meeting.
"In Farsø, we take pride in our many well established companies with yearlong commitments to the growth of Farsø. Many of these companies have contributed to pinning the city of Farsø on the national and even global map. The aerial access industry in particular is thriving in Farsø and without being too modest I think we can call Farsø the No.1 aerial access city of Denmark," said Mr Otte Samuelsen at the ceremony.
Time employs 100 staff in Farsø working in research and development, sales and the production and assembly of Versalift AWPs for European customers.