Call for criminal investigation into Carillion
By Sandy Guthrie12 September 2018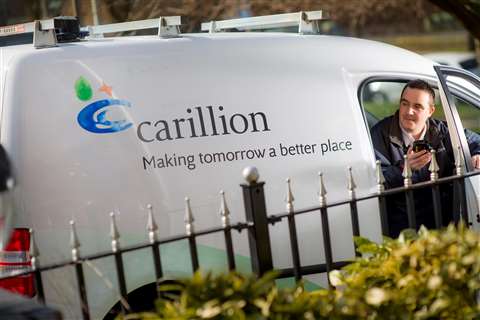 A criminal investigation into the key individuals involved in the collapse of UK contractor Carillion is being called for by UK construction union Unite.
In May 2018, a report into the failure of the company blamed reckless greed among Carillion's board members and a "rotten corporate culture".
In January this year, the struggling contractor went into compulsory liquidation, having failed in its attempt to persuade stakeholders, including the UK government, to provide help.
Unite assistant general secretary Gail Cartmail made the demand this week at the Trades Union Congress in Manchester.
She said, "Eight months after Carillion's collapse, the Insolvency Service is only just beginning to investigate if laws were broken. This is simply too little too late.
"There must be an immediate criminal investigation into Carillion. And we, the trade union movement, must lead that call. If no laws were broken, then we need better, stronger laws."
When Carillion failed, Unite called for a full public inquiry into the circumstances of the company's collapse and the government's role in propping the company up after it began to experience severe financial problems.
Unite said it was now stepping up its call after "a steady stream of revelations exposing the mismanagement and highly dubious practices which led to Carillion's collapse".
The union quoted Sir John Bourn, the former auditor general, as saying that Carillion was acting like a Ponzi scheme, and finance expert Frances Coppola who said that Carillion "was effectively insolvent from 2016".
Cartmail said that while workers were being made redundant, many of Carillion's former directors and senior managers had "walked into new lucrative employment".
She said, "The government and other organisations are treating Carillion's collapse as business as normal.
"There is nothing normal about the biggest corporate collapse in the UK's history."