Cat 'remains strong'
By Thomas Allen10 May 2018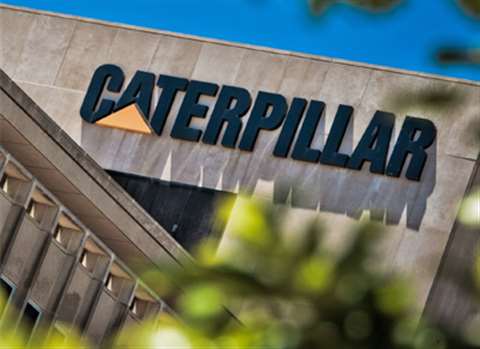 Caterpillar has announced a 31% rise in its sales and revenues, from US$9.8 billion in first quarter of 2017 to US$12.9 billion in the first quarter of this year.
Also, profit per share rose to $2.74, which was said to be a first-quarter record. Profit per share was $0.32 in the same period of the previous year.
Adjusted profit per share more than doubled, from $1.28 in the first quarter of 2017 to $2.82 in the first quarter of 2018.
During the first quarter, Caterpillar's Machinery, Energy & Transportation operating cash flow was $948 million, and the company repurchased $500 million of Caterpillar common stock.
CEO Jim Umpleby said, "The combination of strength in many of our end markets and our team's continued focus on operational excellence – including strong cost control – helped us deliver improved margins and a record first-quarter profit.
"Based on our strong first-quarter results and higher demand across all regions and most end markets, we are raising our outlook for 2018."
2018 outlook
Compared to the outlook provided in January, Caterpillar increased its profit per share outlook by $2, to a range of between $9.75 and $10.75. This was prompted primarily by growing demand for the company's products and services.
In Caterpillar's construction industries segment, broad-based growth has been forecast in all regions for 2018. This is expected to come predominantly from the continued strength of construction activity in North America and infrastructure development in China. Also, the recovery that has started in Latin America is expected to continue.