Cat's Festive Vegas outing
By Mike Hayes17 February 2020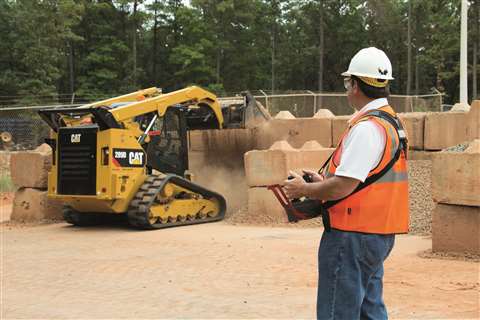 In its new location in the Festival Grounds, across Las Vegas Boulevard, Cat will have more than 30 machines on show, including nine new product introductions from the dozer, excavator, articulated truck and backhoe loader ranges.
The new D3 dozer promises greater visibility for operators, plus enhanced controls and powertrain advancements that the company says can improve fuel efficiency by up to 10%, compared with previous models.
Cat's new centre-pivot 420XE backhoe loader now has seat-mounted controls to boost operator efficiency and reduce fatigue. The machines new IT quick coupler is also optimised for a wide range of Cat attachments.
Operator experience is also at the heart of Cat's new 725 articulated truck, which boasts assisted hoist, advanced traction control and automatic retarder control.
In terms of performance, the ADT promises up to 9% increased speed on grades, an 8% improvement in acceleration and a 7% productivity increase.
In its expanded 5,574m2 outdoor lot, Cat will also have an Operator Stadium for the finals of its traditional Global Operator Challenge and visitors will also be able to get an early look at the Cat Command remote control system.