Caterpillar moves into tunnelling
By Chris Sleight09 April 2008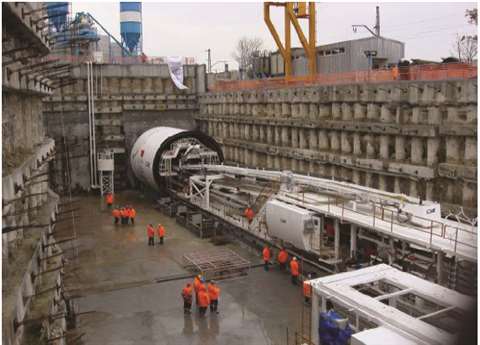 Caterpillar has acquired Lovat, a Canadian manufacturer of tunnel boring machines (TBMs) for an undisclosed sum.
The business will be incorporated into Caterpillar's Global Mining Division, under the leadership of its current president & CEO Rick Lovat.
Commenting on the deal, Caterpillar group president Stu Levenick said, "This acquisition is Caterpillar's entry into the rapidly expanding tunnel boring machine business, and it represents an excellent strategic fit for our companies and customers we serve around the world."
Lovat was founded in 1972 and is headquartered in Toronto, Canada, with subsidiaries in Europe and China. It employs 400 people and specialises in the design, manufacture and technical support of TBMs from 0.75 m to 15 m in diameter.
Rick Lovat said, "We are honoured to be part of Caterpillar. Our customers should look forward to the integration of Lovat into Caterpillar."