Chess Plastics goes green with GGR
By Laura Hatton21 July 2014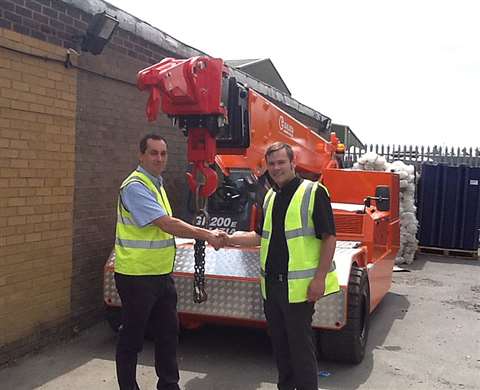 Injection moulding company Chess Plastics, based in Worcestershire, UK, has taken delivery of a 20 tonne capacity industrial pick and carry crane from GGR Group that is designed to minimise impact on the environment.
The battery-powered F200E Plus yard crane offers up to 6 metres lifting radius with its telescopic boom and can lift to a 9 m maximum height, the manufacturer said. The model is 2,295 mm wide, has front wheel drive and 180 degree rear hydraulic steering. It is designed for working in environments where space or access is restricted.
Chess Plastics had previously hired the F200E Plus from GGR to install 7 tonne steel moulds on injection moulding machines. After the job was complete, the company decided to invest in one of the models for the Droitwich factory.