Chicago Pneumatic expands distribution in Estonia
By Helen Wright26 August 2014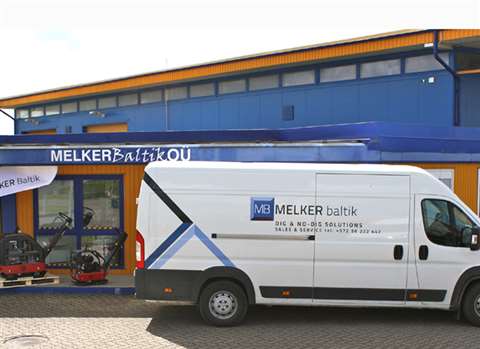 Construction equipment manufacturer Chicago Pneumatic has expanded its presence in Estonia and Eastern Europe with the appointment of two new distributors – Melker Baltik OÜ and Alas Kuul AS.
The company said Melker Baltik would distribute handheld compaction equipment and handheld hydraulic tools, while Alas Kuul would handle sales of portable compressors and handheld pneumatic equipment.
The company said Alas Kuul had seven sales offices throughout Estonia and also operated a large maintenance and service team. It said Melker Baltik was headquartered in Tallinn and operated a fully equipped workshop and two mobile service vans to support customers with their maintenance needs.
Margus Veeorg, compressed air sales manager at Alas Kuul said, "With demand for portable air on the rise, we jumped at the chance to partner with Chicago Pneumatic due to its established reputation in mainland Europe as a supplier of high quality, robust and efficient portable compressors and air tools."
And Aleksander Nõomaa, managing director of Melker Baltik, said, "The excellent availability and quality of Chicago Pneumatic's products, and additional after-sales support and parts services, mean we are now able to offer a bigger and better choice of construction equipment to our customers. As a relatively new name in Estonia, we see great opportunities to help the Chicago Pneumatic brand grow in the country."