Citycon behind Swedish retail development
By Neill Barston09 September 2014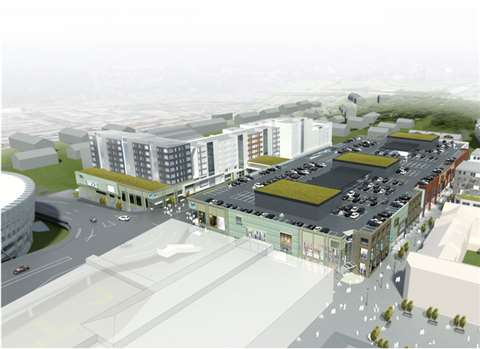 A €120 million redevelopment of the Molndals Galleria shopping centre in Gothenburg has been unveiled by Citycon.
The retail management company is undertaking a joint venture with NCC Property Development for the 25,000m2 scheme, which consists of 70 stores, restaurants and service units.
Construction is scheduled to begin in 2015 and is part of a wider plan for enhancing Molndal centre that includes creating office space and housing. The shopping centre facilities, which will feature a core retail anchor store, are due to be completed by 2018.
Nils Styf, chief investment officer of Citycon, said, "Mölndals Galleria has an excellent location in the centre of Mölndal with strong purchasing power and next to a busy public transport hub.
Katarina Wahlin Alm of NCC Property Development added that the scheme would create valuable city facilities for the Gothenburg area – which is experiencing considerable growth. Its population is forecast to rise by 17% over the next 20 years.