Coastal Crane campaigns for breast cancer awareness
By Laura Hatton02 June 2014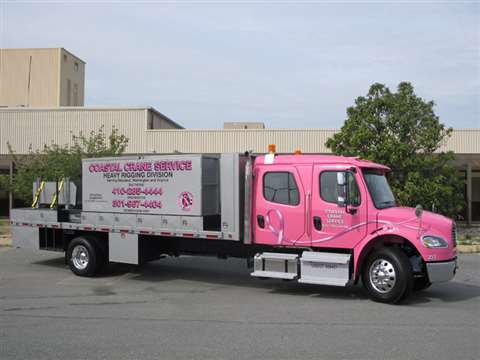 Crane service provider, Coastal Crane Service, based in the USA, is taking part in an awareness campaign for breast cancer.
The company has teamed up with the Susan G Komen Foundation, a fundraising campaign in memory of breast cancer victim Susan Komen. The foundation was set up in 1982 to help raise awareness of the disease.
To help the foundation continue its goal of promoting breast cancer awareness, Coastal Crane has added a bright pink mobile rigger to its fleet as part of its campaign called Lifting and Rigging for a Cure.
Ray Goetzinger, Coastal Crane president, said in a statement that he wanted to be involved in making a difference, in support of his wife, who is a breast cancer survivor.