Comansa Jie towers at Bauma China
By Laura Hatton18 September 2014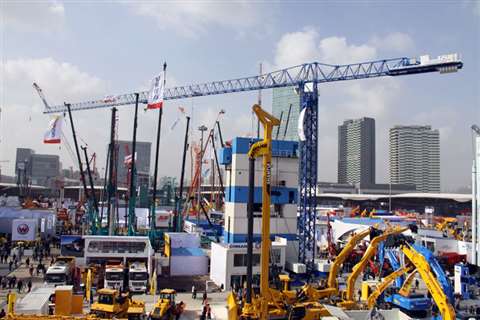 Tower crane manufacturer Comansa Jie, a subsidiary of Linden Comansa in China, has announced it will be launching a new tower crane at bauma China in Shanghai, 25 to 28 November 2014.
Although details of the new model have yet to be revealed, it has been said that the new crane will be erected on a 4.5 metre folding cross-base. A slewing part, with the hoisting and slewing winches, will be also exhibited at ground level, a spokesperson added. Demonstrations of the model will be carried out by remote control at the show.
Comansa Jie has also announced plans to expand its Chinese factory in Hangzhou by 38,000 square metres.
Andy Huang, Comansa Jie general manager, said, "The new model will improve our range and will allow us to have a better share in large markets like China or India. During the last Bauma China in 2012, we received orders worth 8 million US dollars approximately, which was fantastic. We hope that the new crane will help us to achieve a similar success in the 2014 show."
In addition to representatives from Comansa Jie, a sales team from Linden Comansa in Spain will also be at the show.