Concrete solution for Africa's tallest tower
By Andy Brown20 March 2019
A concrete solution that is said to be unique to the Egyptian market has been used on the Iconic Tower in Egypt by LafargeHolcim.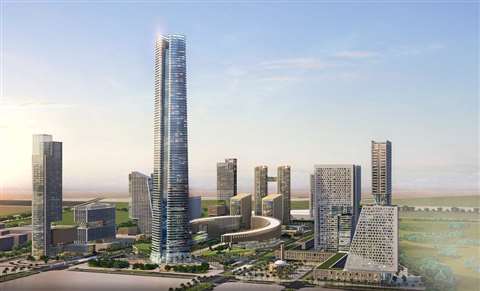 The cement solution is said to have higher slag contents to meet the contractor's specifications and provides an extended lifetime of more than 100 years thanks to its higher durability and strength, essential for a structure of this size and weight.
LafargeHolcim was the exclusive cement supplier for the tower's base construction work. In February this year it poured concrete nonstop for 48 hours, the country's longest-ever concrete pour.
When complete the tower will be 385m in height, making it the highest tower in Africa. The tower will be just one element of Egypt's new administrative capital, which is being built 45km to the east of Cairo.
Miljan Gutovic, region head, Middle East Africa, LafargeHolcim, said, "We are delighted to contribute to Egypt's new state-of-the-art capital. With these important project wins we continue LafargeHolcim's successful history of supporting large-scale construction projects across Egypt."
LafargeHolcim is engaged in several other projects in the building of the new capital and in other projects in Egypt, such as two new metro lines in Cairo and the new Suez Canal tunnels.