Construction 'as usual' in UAE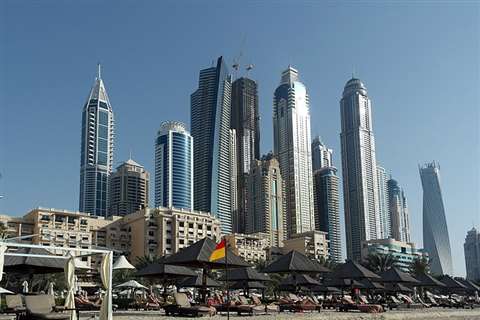 The construction industry in the United Arab Emirates (UAE) is continuing as 'usual' despite the impact of Coronavirus, according to data and analytics company GlobalData.
As a result of the worldwide implementation of precautionary health measures to help stop the spread of the virus, the country's trade, tourism and transport industries have all been affected by the global slowdown of these industries.
With these critical UAE industries struggling, the country's central bank has introduced a AED100 billion Targeted Economic Support Scheme, that aims "to contain the repercussions of the pandemic COVID-19".
The Central Bank of the UAE said the package includes AED50 billion (US$13.5 billion) of collateralised loans, which will be offered to all UAE banks at zero cost. It will also allows banks to boost their lending capacity by freeing up their regulatory capital buffers.
The package is intended to support banks and businesses during the Coronavirus crisis for up to six months.
GlobalData said it expects the package to benefit the local construction sector, which includes small and medium-sized enterprises in the design, contracting and fit-out industries.
Colin Foreman, deputy editor at GlobalData, said, "So far, UAE authorities have managed to implement social activity suspensions without severely affecting economic output."
He added, "It is not yet clear when the spread of COVID-19 will peak in the Middle East. This will largely determine the guidelines for social movement that health authorities implement over the next few weeks. For now, however, it is construction as usual in the UAE."
In addition to the central bank's stimulus package, the UAE Cabinet has also approved a further AED16 billion stimulus package. This is part of measures initiated by the country's Federal Government, which aim to ensure businesses continuity and "mitigate the coronavirus impact".
His Highness Sheikh Mohammed bin Rashid Al Maktoum, Vice President, Prime Minister and Ruler of Dubai, said, "We have adopted new systems in the banking, economic, and public sectors and provided a healthy infrastructure to deal with the worst possibilities. We have a national team that works around the clock."
He added, "Coronavirus is a health virus, an economic virus, and a political virus too… and we say to all the countries of the world: It is the time for unity, cooperation and solidarity to fight the worst enemy of humankind. All differences diminish in the face of this challenge and the world can overcome it faster if the strong stood with the weak and the rich with the poor."