Construction market to hit US$13 trillion
By Andy Brown12 October 2018
The international construction market output will reach just under US$13 trillion by 2022, according to research produced by GlobalData.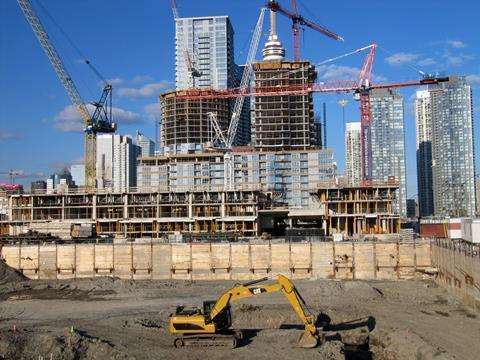 The study predicts that output will increase by 3.6% per year for the next five years. The figure of US$13 trillion represents an increase of almost 20% from the US$10.8 trillion output for the industry which was produced in 2017.
The report predicts that growth in emerging markets will remain in excess of that in advanced economies over the forecast period.
The two regions expected to grow the fastest are the Middle East and Africa, with average growth of 6.4%.
In the Middle East large-scale investment in infrastructure projects, mostly related to transport, will be a key driving force behind the growth in the region. Qatar's construction industry will remain one of the fastest growing in the world, driven by a number of multi-billion infrastructure development projects, as well as preparations for the FIFA 2022 World Cup.
Although construction output growth in China is set to slow, to average 4.2% in 2018-2022, this will be offset by an acceleration in construction growth in India.
The pace of growth in sub-Saharan Africa will be particularly strong, averaging 6.6% a year in 2018-2022. The report highlights Nigeria, where there is a steady acceleration in construction activity to develop infrastructure, and Ethiopia where the construction industry continues to improve alongside the country's economic expansion.
Construction activity in Latin America contracted in 2017, reflecting declines in Brazil, Mexico, Colombia and Chile. There is expected to be improvement in 2018, with the region growing by 1.0% in real terms, but the expansion will continue to be subject to risks.