Continued growth at Palfinger
By Euan Youdale02 November 2015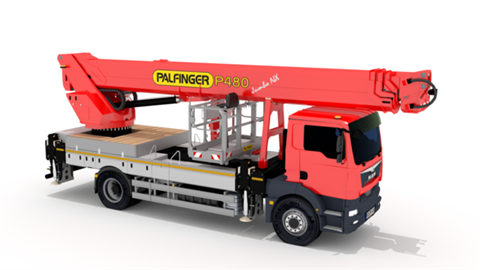 Palfinger Group has reported steep growth in the first three quarters of 2015. Revenue rose by 14.9% from €782.5 million in the first nine months of 2015 to €898.9 million, compared to the same period in 2014, a new record for the company.
EBIT grew strongly at 38.7% from €56 million to €77.7 million. This, in turn, generated a marked rise in EBIT margin, which came to 8.6%, compared to 7.2% in the first three quarters of 2014. Consolidated net earnings for the first three quarters of 2015 was €48.4 million, 49.2% higher than the previous year's figure of €32.4 million.

The performance was mainly due to, 'huge gains in the sale of loader cranes in Europe as well as the continued progress made by Palfinger outside Europe.'
In North America, strong demand coupled with the strong US dollar provided a significant boost in revenue and earnings. In Russia/CIS, the strategic investments resulted in growth, said the company, while in Asia, Palfinger's cooperation with Sany also proved fruitful.
In the marine business, the low oil price dampened customers' willingness to invest; nevertheless, Palfinger achieved an increase in revenue of around 25% in South America but elsewhere saw revenues drop as a result of the generally slack economy, it said, adding that it had increased market share in the segment.
Concerning the future, the company added, "The present level of incoming orders gives reason to expect further growth in the fourth quarter of 2015. In Europe, visibility is still low but has stabilised. The investment propensity of customers in Europe is still restrained, despite some positive trends, whereas in the USA there is greater confidence in a revival of the economy."