Contracts for hydro dam awarded
By Andy Brown19 March 2018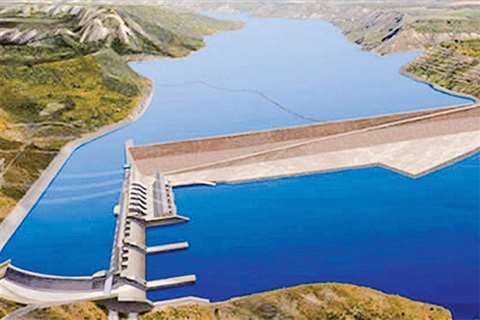 A CAD $1.6 billion (US$1.2 billion) contract has been awarded for construction of the Site C hydroelectric dam in northeastern British Columbia, Canada.
BC Hydro (a Crown corporation) says the contract has been awarded to Aecon-Flatiron-Dragados-EBC Partnership to build the dam's generating station and spillways. Work will begin soon and there is a five-year completion target.
The contract for the powerhouse, penstocks, spillways and power intakes involves pouring the equivalent of 280 Olympic-sized swimming pools of concrete, as well as installation of enough rebar to build nearly five Eiffel towers.
In a press release BC Hydro said that the partnership awarded the contract expects to hire as many as 1,600 workers by the peak of construction in 2021 and has agreed to give priority to Indigenous applicants and those from northeastern B.C.
In December, following a review from the BC Utilities Commission (BCUC), B.C.'s government decided to proceed with the controversial dam, raising its expected cost from CAD$8.3 billion (US$6.3 billion) to CAD$10.7 billion (US8.1 billion).
The project would have cost CAD$4 billion (US$3 billion) if it had been scrapped.
Two other smaller contracts have also been awarded, the CAD$33 million (US$25 million) contract to build the Site C substation has been awarded to Nanaimo-based F&M Installations Ltd. The other contract, which is worth CAD$23 million (US$17 million), is one to design, supply and commission the generating station and spillways powerhouse bridge and gantry cranes. It has been awarded REEL COH Inc.
The dam, the third across the Peace River, will flood an 83 km stretch of valley west of Fort St. John. When complete, BC Hydro estimates Site C will provide enough power to heat and light as many as 450,000 homes a year.