D&Ri Buyers' Guide goes online
After several years as a successful print publication, the Demolition & Recycling International (D&Ri) Buyers' Guide has moved fully online with a range of features to benefit equipment specifiers across the sector.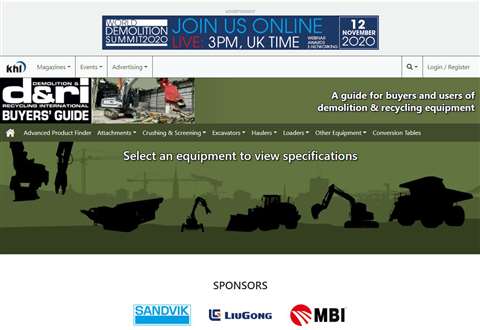 It combines easy navigation with full specs of demolition and recycling equipment, including the opportunity to filter products when searching for equipment that matches desired specifications – while its "Advanced Product Finder" allows the user to add extra filters as required.
Visitors can also store individual items of equipment under "Favourites" and view and compare them later through their profile.
You can find the D&Ri Buyers' Guide at https://dribuyersguide.media/