D&Ri100: America leads the charge
A decade on from arguably the worst financial crisis in a lifetime, demolition looks to be converting some of the optimism attributed to it in the past 12 months into real money. That is the verdict from this year's d&ri100, the annual snapshot of the leading contractors by turnover. With a combined turnover of more than US$6.4 billion, the companies making up this year's list recorded their highest figure at any time in that decade, a whole $1 billion higher than the level of four years ago and almost $300 million greater than 12 months previously.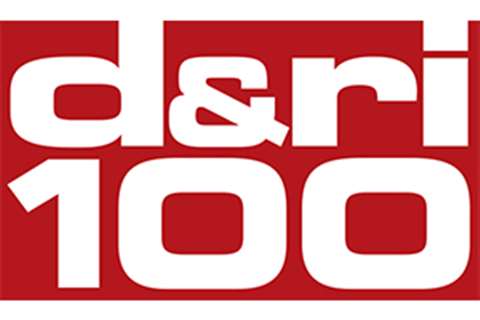 Probing further, it was the North America who made the difference. With many of the companies involved declaring their figures at a time that coincided with the mid-point of President Trump's term of office, demolition as well as construction looks to be seeing the benefits. With a slight decline in Europe being cancelled out by a small increase in the rest of the world, the performance of US and Canadian contractors mirrored the boom in the market overall.
Not surprisingly, the make up of this year's listing, and the activity within it, means the regional breakdown looks a bit different from a year ago.
Specifically, the difference works in favour of North America, which now makes up 41% of the total compared to under 38% in 2018.
Europe, by contrast, saw its market share fall from close to 56% to a more modest 53%.
This was repeated in the major companies from each area.
In terms of the top 20 companies on each continent, those in North America were responsible for combined sales of $2.08 billion, or an almost 10% increase on the total last year.
But the finest of Europe, its top 20, despite achieving $2.36 billion between them, posted only a 1.5% increase, despite having seven of the top 10 global percentage increases.
With the overall value of $6.4 billion constituting – in round figures – a 5% increase on the previous year, a repeat during the next 12 months would see the 2020 listing having breached the $6.5 billion barrier and the $7 billion mark under threat. If Europe can match some of the revenue increases generated on the other side of the Atlantic, the picture going into the third decade of the 21st century could be even more positive.
For the full article, including the all-important top 100 listing, please see the May-June issue of Demolition & Recycling International, which will be published later this month.