D&RI100 analysis: It was a very good year for…
Brandenburg Industrial Service Co
USA
2020 position 3
2019 position 3
2019 turnover US$271 m
2018 turnover US$222 m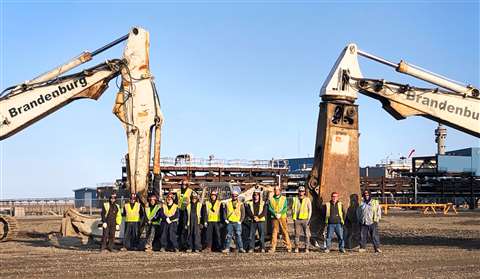 Brandenburg, established in 1968, is one of the USA's premier firms specialising in demolition and environmental remediation, which includes asbestos abatement, hazardous material removal, soil remediation, asset recovery, and site preparation. Brandenburg has six regional offices located throughout the USA, a staff of over 700 full-time permanent employees, and a fleet of heavy equipment valued at more than $150 million. Projects included deconstructing a drill rig and its support system around 400 km (250 miles) north of the Arctic Circle.
Deconstruct UK
United Kingdom
2020 position 28
2019 position 34
2019 turnover $68.53 m
2018 turnover $51.89 m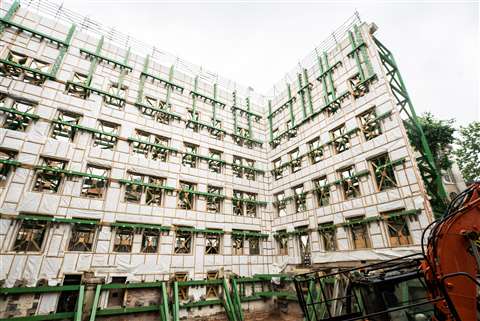 With a 34% increase in turnover from the previous year, Deconstruct delivered several technically challenging urban demolition projects in central London. Key projects include locations such as Regent Street, Piccadilly and Smithfield Market, and Deconstruct continues to grow its presence in the London demolition market by securing high-profile projects for repeat and blue chip customers.
Dem-Master
United Kingdom
2020 position 54
2019 position 96
2019 turnover $36.23 m
2018 turnover $21.54 m
Established in 1994, Dem-Master is based in Scotland and has built a strong reputation and customer base throughout the United Kingdom. Services comprise demolition, decommissioning, deconstruction, dismantling, asbestos removal and site clearance – including waste management and recycling. Projects have included the St James Centre in Edinburgh as well as Glasgow's Queen Street railway station and Western Infirmary.
Erith Contractors
United Kingdom
2020 position 4
2019 position 4
2019 turnover $268.28 m
2018 turnover $207.05 m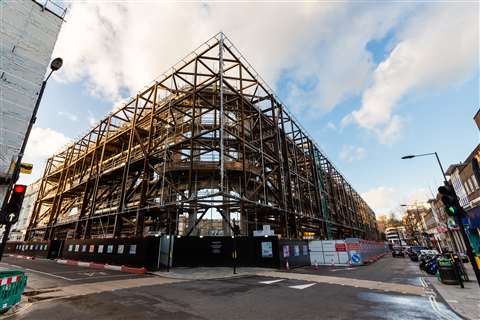 Erith's primary business is to service the construction and related industries through enabling services comprising demolition, asbestos removal, remediation, earthworks, infrastructure, specialist engineering services, basement reconstructions, waste recycling and haulage. As a business it has embarked on large scale schemes such as London's One Sherwood Street (Piccadilly Lights) and Whiteleys Redevelopment and it continues to secure major urban and industrial projects.
Ferraro Group
Germany
2020 position 27
2019 position 30
2019 turnover $68.90 m
2018 turnover $54.99 m
Ferraro Group made numerous significant fleet investments during the year including two Cat ST180 special tools of 200 t each, Sennebogen 6130 HD and 6300 HD crawler cranes weighing 150 t and 350 t respectively, five Komatsu 490 excavators, the same number of Cat 352 excavators, and 10 Hydraram shears of between 20 and 30 t. The company is based in Neunkirchen.
F&R Industriedemontage
Germany
2020 position 45
2019 position 58
2019 turnover $43.69 m
2018 turnover $37.84 m
F&R Industriedemontage und Abbruch says it views modern demolition as a technologically demanding process requiring professional planning and implementation. Services include buildings of all types and sizes, roofs and facades including asbestos, factories, industrial sites, streets, wind turbines, silos and bridges, as well as the remediation of building pollutants
Hagedorn Unternehmensgruppe
Germany
2020 position 5
2019 position 13
2019 turnover $167.24 m
2018 turnover $125.19 m
Hagedorn is an experienced specialist in the demolition and remediation of contaminated sites throughout Germany. It has used modern dismantling technology on bridges, industrial sites, power plants and wind turbines.
John F Hunt
United Kingdom
2020 position 38
2019 position 60
2019 turnover $50.16 m
2018 turnover $36.47 m
Formed in 1982, John F Hunt is a multi-disciplined contractor whose demolition business provides all forms of demolition services, temporary works, civil engineering and pre-construction advice. Demolition includes floor-by-floor, tower block deconstruction, controlled explosions, high-reach and robotic demolition. Its asbestos removal, concrete cutting and industrial divisions work alongside the demolition division, while the group also decontaminates and remediates brownfield and industrial sites.
Max Wild
Germany
2020 position 14
2019 position 19
2019 turnover $118 m
2018 turnover $92.43 m
Max Wild specialises in building and industrial demolition, bridge demolition and mobile systems capable of recycling up to 95% of waste materials. Projects during 2019 included two in Baden-Württemberg in the south west of Germany – a three-month demolition at the former BayWa site in Ochsenhausen and the demolition of the wooden bridge on the A8 motorway at Pforzheim, which was completed within 12 hours.
McMahon Services
Australia
2020 position 19
2019 position 24
2019 turnover $88.80 m
2018 turnover $73.94 m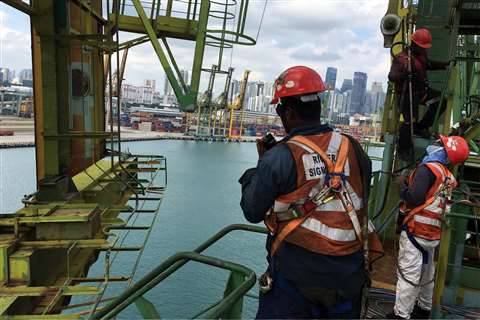 During the year McMahon executed the deconstruction and scrapping of quay and gantry cranes at the Singapore Terminals in an A$18 million (US$13.3 million) contract on behalf of the Port of Singapore Authority. Other major contracts included the former Royal Adelaide Hospital, lead smelter shutdown works for mining and metals business Nyrstar, and the Kwinana Power Station Phase 3 demolition and rehabilitation project.
NorthStar
USA
2020 position 1
2019 position 1
2019 turnover $573.20 m
2018 turnover $492.64 m
NorthStar remains the leading commercial and industrial deconstruction contractor, with a portfolio including environmental services, response and restoration, and nuclear decommissioning. At the start of 2019 it acquired the Vermont Yankee Nuclear Power Plant, with decommissioning work progressing throughout the year.
Pacific Blasting and Demolition
Canada
2020 position 63
2019 position 79
2019 turnover $31.12 m
2018 turnover $26 m
In another busy year, Pacific Blasting and Demolition participated in several major redevelopment projects in the Metro Vancouver area including Brentwood Mall, Willowbrook Mall, Oakridge Mall and Vancouver International Airport. It also participated in projects at several Port of Vancouver facilities including the structural demolition of grain silos and modifications to a coal surge bin. Other notable projects included the controlled blasting of two surge towers at a hydro-electric dam, selective demolition of natural gas and electrical infrastructure and the structural demolition of a cold storage warehouse.
PP O'Connor
United Kingdom
2020 position 32
2019 position 41
2019 turnover $57.39 m
2018 turnover $44.40 m
Manchester-based PP O'Connor has been part of the construction industry for more than 50 years, with services including demolition and deconstruction, civil engineering, remediation and sustainable disposal. Projects have included Stockport College, the ICL Tower and Manchester's Central Retail Park.
Takayama Kogyo
Japan
2020 position 43=
2019 position 59
2019 turnover $44 m
2018 turnover $37 m
The company is a regular in the d&ri100 and in 2019 it climbed 15 places to establish a position in the top half of the global listing.
Thompsons of Prudhoe
United Kingdom
2020 position 34
2019 position 51
2019 turnover $56.34 m
2018 turnover $40.38 m
Based in the north east of England, Thompsons of Prudhoe is a specialist demolition, deconstruction, decommissioning, industrial dismantling, asbestos removal, site reclamation, earthmoving, contaminated land remediation and site clearance contractor operating throughout the United Kingdom.
Article first published in the August-September issue of Demolition & Recycling International