Declining demand for cement
By Joe Sargent14 May 2019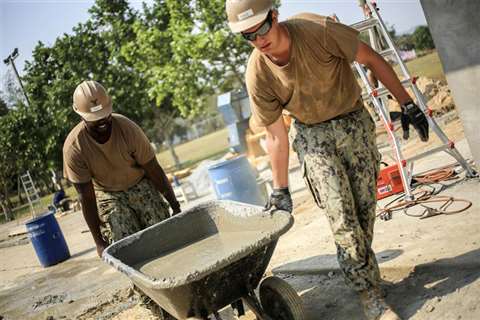 Global cement consumption is expected to remain at its current level of 4.01 billion tons (3.63 billion tonnes) until 2050, according to an update of the Global Cement Volume Forecast Report from CemWeek Research.
This changing cement demand is expected to develop as a result of cement consumption sharply declining in China. On the other hand, it is likely to see moderate gains in both more advanced and emerging economies.
Growth is also likely to be challenged by other factors such as environmental restrictions, substitute material and new construction methods.
The reason China will have a big impact in reducing global cement demand is that it has reached a demand peak of 2.3 billion tons (2.09 billion tonnes) accounting for around 57% of demand worldwide.
Driving this demand is the rapid development of the country pushed by large government contracts. However, the Chinese government is enforcing strict rationalisation efforts on cement capacity.
The need for cement in China is expected to slow down as projects in China shift from government spending to a consumption driven economy.
Prashant Singh, CW Group's associate director, said, "The largest growth in cement consumption is expected for the emerging markets and developing economies as their economic indicators gallop to catch up with the levels of the advanced economies.
"Additionally, continuous population growth in these markets would also constitute an important demand generator."
Some regions are expected to see faster population growth with progressive urbanisation, which is likely to contribute to an increase in demand for cement.
Emerging markets will be influenced by ever-tightening environmental control and greater focus on more environmentally friendly and sustainable construction processes.
There is also likely to be increased usage of alternative building materials including low-clinker cement, alternative fuels, and precast concrete. These are expected to complement, not replace, the consumption of cement due to its ubiquitous nature.
Speaking at the World Built Environment Forum Summit 2019, Dr. Andrew Minson, the concrete and sustainable construction director at the Global Cement and Concrete Association, said, "Whilst we recognise the enormous challenges, the cement and concrete sector has a key role in helping to future proof the urban and natural environment against resource scarcity and climate change.
"Concrete has innate benefits including strength and durability which the world of the future will need. It is uniquely placed to help the world transition to clean energy, for example."