Design for Siemens' new headquarters unveiled
By Helen Wright05 July 2011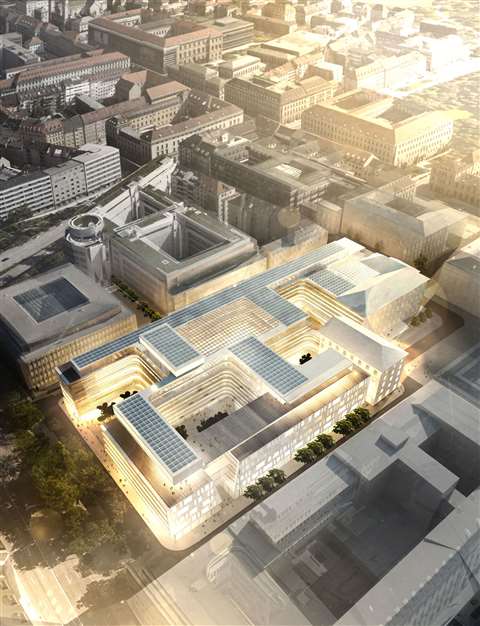 A design by Danish Architect Henning Larsen has been selected as the blueprint for Siemens' new global headquarters in Munich, Germany.
The 41000 m2 development will be constructed by Siemens Real Estate - the company's in-house real estate service provider. According to the company, the value of the contract is in the "low triple digit million Euros".
The new headquarters will be built on the site of the current headquarters - Wittelsbacherplatz in Munich, where the company has been based since 1949.
The new complex will include six rectangular buildings attached to a central vertical structure that connects all the buildings, creating six courtyards.
Siemens said sustainable and efficient building technology would be used in the project, including integrating solar panels into the building. President and CEO Peter Löscher described the corporate campus as "a showpiece of sustainable and responsible urban development".
Construction is scheduled to begin in the autumn of 2012. Completion of the building is set for the end of 2015 and occupation for 2016.