Digital rental – disruptive technology?
By Helen Wright07 July 2016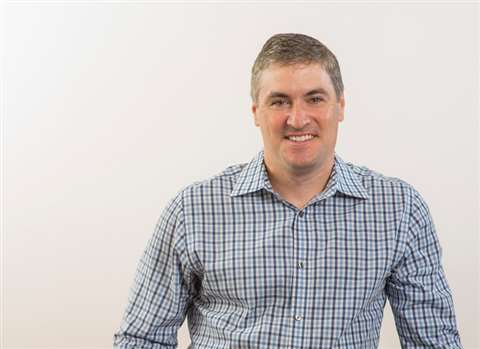 US-based online business-to-business equipment rental marketplace Kwipped is part of a new wave of digital marketplaces shaking up the industry.

Kwipped pointed out that internet technology has enabled an extraordinary level of connectivity, which in turn has enabled disruptive online businesses based on a sharing economy model and fuelled by peer-to-peer transactions.
For example, it said Uber lead the disruption of the transportation industry, and Airbnb lead the disruption of the lodging industry. Like Uber and Airbnb, many of the sharing economy businesses that have seen large-scale success cater to the consumer market.
The questions is, can this same peer-to-peer sharing model translate to, and be disruptive in, B2B – and more specifically, in construction equipment rental.
Kwipped's platform facilitates equipment rental between renters and suppliers across more than 20 B2B industry verticals, including: laboratory and medical equipment, audio-visual equipment, surveying equipment, film and photography equipment – and heavy construction equipment as well.
Kwipped CEO Robert Preville said, "Whether you're talking about renting an excavator, a defibrillator or an incubator, renters want the same thing - to find the equipment they need quickly; to compare prices and options efficiently, and to have confidence the equipment is good quality and shows up on site, on time.
"We designed Kwipped to do all of these things – and it doesn't matter which industry – we just want to make it easy for businesses get the equipment they need to get work done."
On platforms like Kwipped, the equipment suppliers include traditional companies that specialise in equipment rental – but also non-traditional sources of supply, like contractors, or businesses outside of the construction industry that may have some idle construction equipment just sitting around.
Instead of sitting idle and depreciating, the idea is that equipment owners can sign up to become suppliers and list their equipment inventory as available to rent.
Kwipped said that , instead of wasting time and resources researching one supplier at a time, renters can access, compare and engage with multiple suppliers from a single website or app and secure the equipment they need with unprecedented efficiency.
As renters are drawn to the convenience and efficiency of these platforms, Kwipped said it expected that the marketplaces will become more competitive, which drives costs down and service quality up.
It pointed out that smaller rental companies and non-traditional suppliers could alsocompete on an even playing field with larger industry players – without the need for big marketing budgets and campaigns.
And suppliers (both traditional and non-traditional) can earn revenue off of previously idle equipment by renting it out.