Digital twin to help rebuild Ukraine
By Catrin Jones16 December 2022
Ukraine is working with a consortium of French companies to rebuild parts of Chernihiv that were destroyed in the Russian invasion.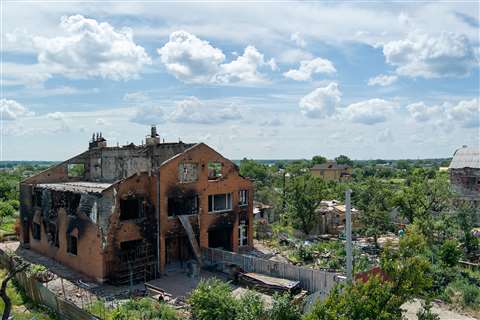 With support from the French government, the project will be led by engineering consultant Egis, as well as B4 Design and Engineering and software company Dassault Systèmes.
The project will combine Dassault Systèmes' 3DEXPERIENCE platform and Egis' and B4's construction engineering expertise, in a two-phase approach: a damage assessment and reconstruction cost analysis in the Chernihiv Oblast, followed by a strategic master planning for reconstruction in the city of Chernihiv.
Throughout the project, all information collected will be fed into the virtual twin of the city to enable the partners to collaboratively build the city master plan.
Florence Verzelen, a vice president of Dassault Systèmes, said, "Virtual twin experiences enriched with expert knowledge, know-how and data enable us to explore unlimited scenarios and optimise the ones that will best answer the needs of the population, address climate change, upgrade plans for public transportation, smart services and utilities."