Discovery stalls Stonehenge tunnel project
By Mike Hayes17 July 2020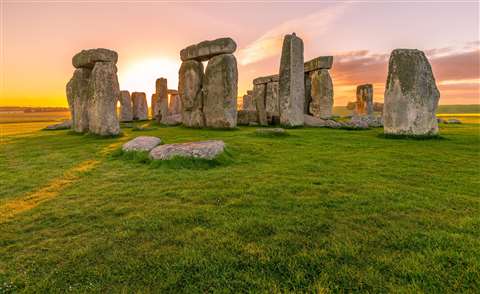 The UK government has delayed its decision on the construction of a €2.6 billion road tunnel project at the World Heritage site of Stonehenge, following significant archaeological discoveries.
Transport secretary Grant Shapps was due to announce the decision today (July 17), but will now seek further advice and make a final judgement on November 13.
The proposed tunnel project aims to remove traffic from the often congested A303 route. However, protestors claim the construction work will cause irreparable damage to one of the world's most iconic heritage sites.
The Stonehenge Alliance asserts that a deep-bored tunnel of no less than 4.5km is the only safe option, if the site is to remain intact and has stated that the current proposal is "in breach of the World Heritage Convention".
The Highways England proposal, as it stands, includes a twin-bore tunnel of 3.3km, running almost directly underneath the current A303, which itself runs in sight of Stonehenge.
The protestors' case was strengthened last month, when archaeologists discovered a 2km-diamter ring of 20 large shafts at Durrington, 3km north-east of the Stonehenge monoliths.
In a statement following the government's announcement that it would delay its decision, Derek Parody, Highways England project director for the A303 Stonehenge scheme, "We are confident that the proposed scheme presents the best solution for tackling the longstanding bottleneck on this section of the A303, returning the Stonehenge landscape to something like its original setting and helping to boost the south-west economy."