EDITOR'S COMMENT: iC's Chris Sleight talks trade shows
By Chris Sleight24 February 2009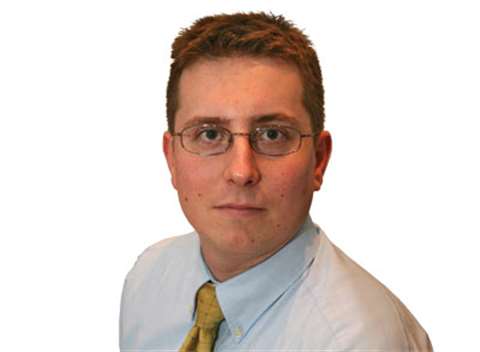 If there's one area that's feeling the pinch of the current economic malaise it's trade shows. The last few weeks have seen two postponements - Hillhead in Buxton, UK and Conet in Tokyo, Japan were both scheduled for late June, but now organisers have decided not to hold them for at least another year.
And those shows that are going ahead as planned in 2009 are clearly going to be leaner than previous years. A case in point is Intermat, where the list of drop-outs now includes JLG, Metso Minerals and Wacker Neuson, alongside earlier withdrawals like Atlas Copco, Sandvik, Manitou and Terex. That still leaves 1300 exhibitors that ARE taking part in Intermat, but it has to be said that the absence of this handful of large- and medium-sized players damages the event.
The 'current economic climate' is the main reason most have cited for pulling out of Intermat, but this is a phrase that covers a multitude of reasons. Basic survival is one explanation, and having seen Terex make an operating loss of nearly US$ 400 million in the final quarter of 2008, this seems the likely explanation in that case.
But not so the Nordic trio of Atlas Copco, Metso and Sandvik. All had double-digit operating profits in the final quarter lat year, so could clearly take part in the show if they wanted to. Maybe they're being prudent in the face of a tough year ahead, but even the smallest of the three is making an operating profit of more than US$ 1 million a day. Clearly it is a lack of will rather than a lack of cash that is keeping them away.
Everyone is looking at their costs this year, and in an environment where every Dollar spent has to be justified, the rationale of a big show like Intermat has to be questioned. Last year the CEO of a major manufacturer opined to iC that for the money he spent on Intermat he could do ten targeted customer events. It's true that trade shows are a chance to meet new customers, but for many that argument doesn't beat hard economics this year.
Intermat also has to contend with much stronger international competition these days. With Bauma clearly the biggest show in Europe, ConExpo the main event for North America and Bauma China now established in Asia, people are questioning where Intermat fits into the picture as an international event.
With 210000 visitors last time around (in 2006) it is still a major event, and I expect it will bounce back from this year's unlucky timing - if it had happened that Bauma, ConExpo or Bauma China was being held this spring, there would doubtless have been absentees at these too.
So I am not predicting the death of Intermat, but to survive the organisers will have to persuade exhibitors that the show offers value for money and tangible business benefits. Gone are the days that companies will keep exhibiting at a trade show just because they always used to.