Egyptian rail project for China Railway
A consortium of Chinese companies, led by a division of China Railway Group, has been awarded the contract to build a new light rail system in Egypt.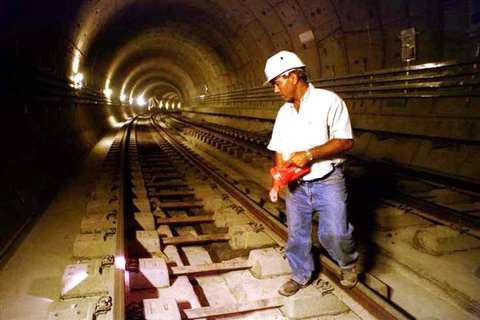 The US$1.24 billion network will connect Cairo with the under-construction new administrative capital, and will extend to some of the far-reaching districts of greater Cairo, including Al-Salam, 10th of Ramadan, Obour, Badr and Shorouk.
With a maximum speed of 120 kmh, the 66 km network – which includes 11 stations – is expected to reduce journey times for commuters by some 30%.
The Egyptian Ministry of Transportation, which awarded the contract for the rail system, said its construction would serve the dual purpose of creating jobs and reducing traffic congestion in the region.
Han Bing, minister counsellor for economic affairs with the Chinese embassy in Egypt, said, "The planned rail project shows that Egypt acknowledges China's advanced technology in rail construction."
He added, "Chinese companies will offer technology and equipment, while local companies will be responsible for the construction."