Elebia launches Evo2 safety hook
By Alex Dahm04 October 2016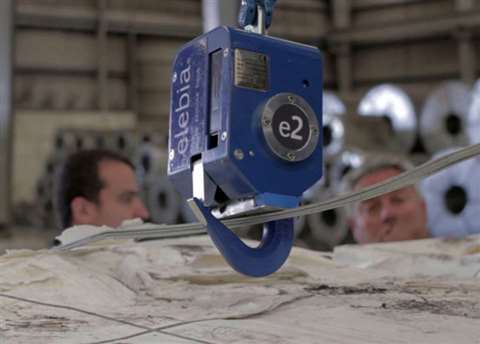 Spain-based remote control hook manufacturer Elebia has launched its evo2, which the company describes as smaller, lighter and "smarter" than other hook models.
The evo2 (also known as e2) was designed because of a clear customer need for a more compact hook, the company said. It weighs 7 kilogrammes and has a working load limit of 2,500 kg. A three hour charge will give one week's power, and for increased safety the latch retracts automatically while the hook opens so it remains hidden and protected to avoid impact damage during operation.
Swivel bearings on the evo2 are to allow the hook to rotate freely and the operator can lock it every 90 degrees. Similar to the existing Elebia automatic crane hook model, the evo2 has a failsafe design that makes it impossible to drop the load while suspended, the company said.