Electric models from Movex
By Euan Youdale03 January 2018
Movex has redesigned its 16m working height TLR16 van mount to fit on a shorter vehicle to make work easier in city centres. The Spain-based company has alos announced a new line of electric models, starting in 2018.
The new TLR16 is a fully hydraulic machine with a 9.8m outreach and can be mounted on a Nissan NT400 with 2.9 mm wheelbase. The safe working load of the unit is 230kg, in line with other models in the TLR Series, namely TLR15, TLR18 and TLR20. Its outrigger configuration is A+H in with8n the 2.9m wheelbase and H+H on a 3.4m wheelbase.
"The van mounted marked is growing thanks to its benefits of closing materials and tools inside the van," said a company spokesman.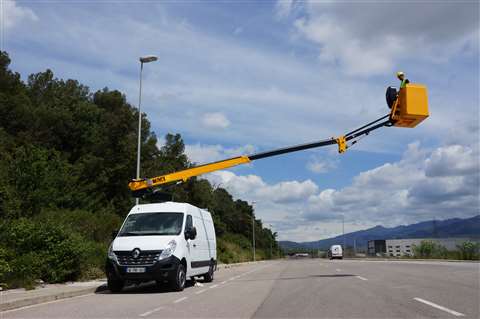 The latest new product in the TLF Series was the 14m working height TLF14 with a light fly Jib designed to provide the maximum possible payload in the van. The unit has electro-hydraulic controls in the basket with robust, comfortable and intuitive Joysticks. It can be fitted on most closed vans like the Nissan NV400, Renault Master, Mercedes Sprinter, Ford Transit, Volkswagen Krafter, Iveco Daily or Opel Movano.
The company now offers four different baskets: aluminum, standard basket and two walk-in baskets.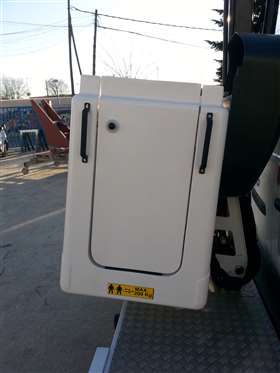 The company says the future lies in electric vehicles. It has been selling hybrid platforms since 2009, with the most popular model being the TLH16 that can be operated without the vehicle engine running and fitted on a 3.5 tonne Nissan NT400.
"Now we are designing some products for full electric vehicles. One of first models will be in production at the beginning of 2018." Look out for more details soon.