Emaar selected for 1 km high Saudi tower
By Chris Sleight16 June 2009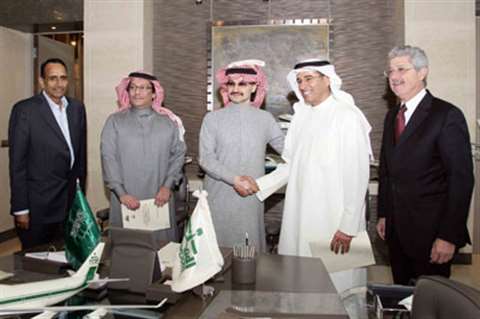 Saudi real estate developer Kingdom Holding Company and Dubai's Emaar Properties have signed a joint venture agreement to construct the Kingdom City development in Jeddah, Saudi Arabia. The scheme includes what will be the tallest building in the world, the 1 km high Kingdom Tower. Emaar, itself a property developer, said it will supervise construction but will not make an equity investment in the project.
The Kingdom City development was given the go-ahead by Saudi Arabia's ruler, King Abdullah last October. It is thought to be the largest ever development project in Saudi Arabia, with a total area of 5.3 km2 and an expected investment of SAR 100 billion (US$ 26.7 billion)
The scheme will be located in Obhur, about 20 km north of Jeddah's city centre and close to the King Abdulaziz International Airport. It will comprise housing for about 80000 residents and have facilities for up to 250000 tourists per year.
Kingdom Tower will be built on a podium containing shops and conference facilities, with the tower itself including a five-star hotel, offices and luxury apartments.
According to Kingdom Holding, Emaar was selected for the project from a short list of five other international developers. Deciding factors included the company's "Previous proven experience in the development of mega projects and knowledge of the area and social setup."