European authorities struggling to verify 'abnormally low' bids from third-country contractors
By Neil Gerrard25 April 2023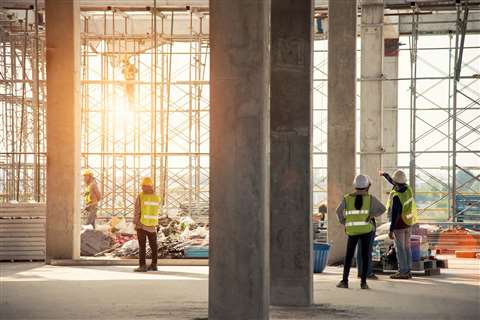 Some contracting authorities in European construction markets are struggling to check and verify abnormally low bids from third-country bidders, a new report has found.
The wide-ranging Better Functioning of the European Construction Labour Market (FELM) report set out to analyse how non-EU companies and workers are accessing the European market.
It also provides analysis on the number of third-country construction companies and construction workers in the European Union (EU), as well as six case studies examining third-country companies' and workers' participation in the EU construction market.
Among those case studies was an analysis of a Chinese construction firm in the construction of the Stockholm metro expansion project in Sweden. Construction work on the huge project started in 2019, with work ongoing at eight different sites ahead of completion in 2034.
The report highlighted a decision to award a package of contracts to CRTG Engineering (Sweden) AB. The company is the Swedish branch and European headquarters of China Railway Tunnel Group (CRTG), whose ultimate parent company is the state-owned China Railway Engineering Group Company.
The award of one particular contract to CRTG received media attention in Sweden after the second-ranked company in the tender criticised the low price offered by CRTG, which was around 40% lower than the second-lowest offer received.
The FELM report found that in the case of CRTG, its Swedish subsidiary had to meet strict requirements at the procurement stage and the bid appeared to have been regularly monitored by the contracting authority in collaboration with public authorities responsible for ensuring compliance in areas of labour law and work and environmental conditions.
Lack of mandate to verify low bids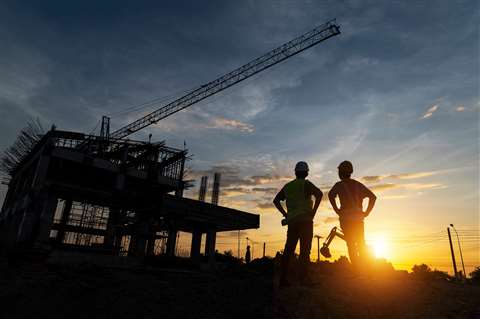 But the case raised the wider question of whether contracting authorities have the resources to verify information provided by bidders in cases where their bids look abnormally low and where the bidding company could be receiving state aid.
FELM's report found that contracting authorities often lacked the mandate and/or resources to make such verifications.
It highlighted the fact that while Article 69 of the 2014/24/EU Directive on Public Procurement focuses on abnormally low bids and addresses the issues of distortive practices that can lead to unfair competition, it does not actually specify what 'abnormally low' means.
The report said: "The establishment of the threshold for what constitutes an abnormally low bid is this transferred to national institutions.
"However, many member states do not have a specific method how to identify abnormally low bids and review each case individually. The ones that do have quite different thresholds ranging from 15% of the average price (in Belgium and Sweden) to 50% (in Portugal), with other countries not providing specifications, which makes the case of an abnormally low bid difficult to ascertain legally."
It pointed out that public authorities in some EU countries like Germany and Austria use a pre-qualification system to ensure they meet legal, financial and professional requirements.
And it suggested that such a pre-qualification system could be expanded EU-wide.
No growth among third-country workers
But the report also found that the number of non-EU construction workers in the EU labour market has not seen significant growth in more than a decade.
Examining figures from Eurostat, the report found that only 0.1% of all companies in the construction sector in the EU were made up of non-EU-owned companies. Although their weight appeared to be larger when considering economic and employment characteristics – non-EU-owned businesses accounted for 1.2% of turnover generated by the construction sector and their share of the total number of people employed in the sector was 0.7%.
Meanwhile, the share of third-country workers in construction in the EU is at roughly the same level it was in 2010. In 2010, third-country workers made up 5.6% of the EU's construction workforce, before falling to around 5% by 2014. From 2014 onwards, it has grown steadily, but only back to 5.8% in 2020.
Through its case studies, the FELM report found that skills shortages and labour demand in certain European markets were the main pull factors.
It cited the example of Slovenia where a consortium of one Slovenian company (Kolektor CPG) paired with two Turkish contractors (Yapı Merkezi and Özaltın) has won a deal to build Slovenia's largest public construction project of the last decade, the Divaca-Koper railway.
The Slovenian construction market faltered after the 2008 Great Recession and the FELM report suggested that local companies had fallen behind when it came to undertaking large-scale infrastructure projects. "In this respect, it seems that the entry of third-country companies is increasingly used as a way to compensate for this expertise, resource and workforce gaps in Slovenia," it said.
Share of third-country nationals and native workers in EU construction sector, EU average (2010-2020)
| | | | | | | |
| --- | --- | --- | --- | --- | --- | --- |
| | Third-country nationals | | EU/EFTA | | Native | |
| | Number of workers | % | Number of workers | % | Number of workers | % |
| 2010 | 796,110 | 5.60 | 648,895 | 4.57 | 12,761,875 | 89.83 |
| 2011 | 754,427 | 5.54 | 552,505 | 4.05 | 12,320,064 | 90.41 |
| 2012 | 622,060 | 4.72 | 624,195 | 4.73 | 11,939,737 | 90.55 |
| 2013 | 570,674 | 4.49 | 642,434 | 5.06 | 11,495,553 | 90.45 |
| 2014 | 555,334 | 4.41 | 641,279 | 5.09 | 11,400,110 | 90.50 |
| 2015 | 590,232 | 4.70 | 640,208 | 5.09 | 11,340,395 | 90.21 |
| 2016 | 596,289 | 4.69 | 703,841 | 5.54 | 11,403,000 | 89.77 |
| 2017 | 631,532 | 4.82 | 734,380 | 5.60 | 11,742,338 | 89.58 |
| 2018 | 699,061 | 5.31 | 822,495 | 6.24 | 11,651,745 | 88.45 |
| 2019 | 756,954 | 5.62 | 802,246 | 5.96 | 11,900,548 | 88.42 |
| 2020 | 750,178 | 5.83 | 649,967 | 5.05 | 11,462,862 | 89.11 |
Source: FELM report calculations based on EU-LFS 2010-2020
Member states retain sovereignty
The FELM report found that access by companies from a third-country is regulated at three levels: internationally, at EU and at national level.
When it came to controlling and companies' workers' access to countries within the European Union it's two levels: EU regulations and national level regulations.
But the report stated that while EU regulations outline the broader frameworks for companies and workers' access, "national-level institutions remain the main responsible authorities for defining the inclusion and exclusion criteria, as well as admission and screening procedures".
It added, "Bilateral trade and labour agreements between EU Member States and third countries play an important role providing access. In addition to laws and regulations, the case studies show that geographical proximity, historical background, and cultural similarities influence where in Europe third-country construction workers and companies are active, as is the case of Turkish companies on the Balkan peninsula or the presence of Ukrainian workers in Poland and Bosnian workers in Slovenia."
Protection of labour standards and rights 'a challenge'
The report also highlighted concern over the protection of labour standards and third-country workers' labour rights.
It warned, "Our case study findings indicate that third-country national workers employed through intermediaries, such as temporary work agencies and recruitment agencies, or those at the end of the subcontracting chain, such as posted workers or the (bogus) self-employed, are particularly exposed to the risk of exploitation."
It raised the monitoring and enforcement of labour standards for workers as a challenge. That's because public authorities, social partners and workers themselves all face language barriers.
It added, "In the case of posted third-country nationals, cross-border information exchange and cooperation needs to be adjusted to the specific complex circumstances of these workers."
The publication of the report follows a workshop on 26 January, organised European Construction Industry Federation (FIEC) and the European Federation of Building and Woodworkers (EFBWW) to discuss the market challenges linked to third-country national companies and workers in EU countries.
Countries where share of non-EU national construction workers is the biggest
Slovenia (19.5%)
Greece (16.4%)
Latvia (16.6%)
Estonia (16.1%)
Austria (7.4%)
Italy (6.2%)