Facelift appoints Jones as technical director
By Euan Youdale24 June 2013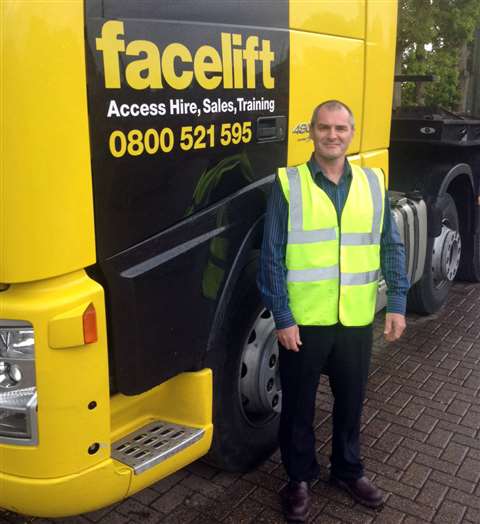 UK-rental company Facelift has appointed former Lavendon manager Peter Jones to the newly created position of technical director.
Mr Jones joined Lavendon Group in 2000 as a hire depot general manager, progressing to the position of engineering and operating standards manager. He left the company in 2008 and became an independent consultant, taking on projects such as hire depot modelling, after-sales structure reviews and process improvement work.
His role at Facelift will include overseeing engineering, safety, quality, environmental and transport standards, with a focus on customer service.
He currently serves on various industry bodies, including IPAF's UK Council and contributes to Institute of Road Transport Engineers (IRTE) and Strategic Forum Plant Safety Group (SFPSG) projects.
Commenting on his appointment, Peter Jones said, ''I have enjoyed working with Facelift on an ad-hoc basis for some time and I'm looking forward to joining the business in a more formalised position at an exciting time in their growth."
Facelift managing director Gordon Leicester added, "The creation of this new position in our senior management recognises our commitment to providing outstanding customer service in all areas of the business.
"The wealth of general management and industry experience that Peter brings with him means I am confident that he will be instrumental in helping to prepare Facelift for the next stage in our development."