Facelift Group invests in Daily
By Euan Youdale10 June 2015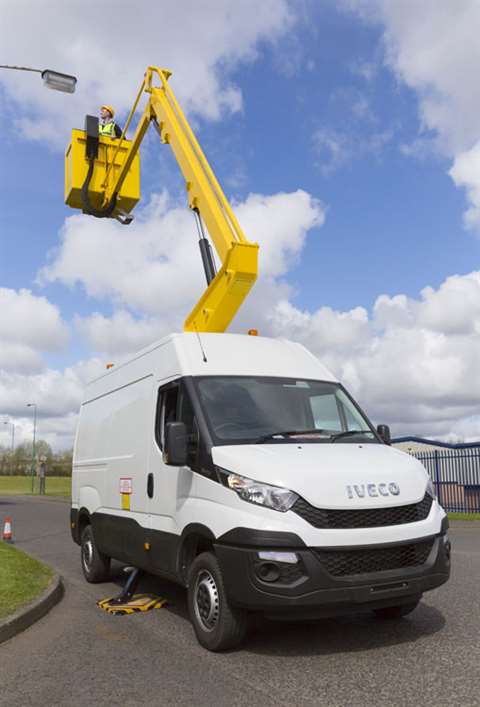 The Facelift Group is taking delivery of more than 100 New Daily van and chassis cab models to join its fleet of 800 plus mobile access platforms.
Supplied by Kent, UK-based Haynes Trucks, the vehicles were chosen ahead of the competition because of their competitive payload advantages and strong ladder frame chassis, which provides maximum strength, flexibility and long term durability, says Facelift.
Each of the New Daily's are being mounted with the Ascendant A12.5VM access platform. This keeps the gross vehicle weight below 3.5 tonnes, meaning it can be driven on a standard UK driving licence. A total of 77 New Daily 35S12 panel vans are included in the order, together with 36 New Daily 35S13 chassis cabs – which will be split between the company's hire fleet and onward sales to private operators.
As well as being UK-based powered access rental specialists, the Facelift Group manufacturers the Ascendant range of access platforms.
Russell Woodward, head of sales at Facelift, said, "Demand for our product extends well beyond the UK; we're even supplying left-hand drive New Dailys for sale back into Europe, plus we have secured a sale to Dubai."
The van-mounted platform has a working height of 12.5m, an outreach of 7.7m and a lift capacity of 230kg. The chassis cab model, also plated at 3.5 tonnes, has a working height of 18m and an outreach of 13m and has been developed to offer the operator a highly manoeuvrable unit including full, narrow and one-sided jacking options for maximum versatility.