Facing challenges of recruitment
By Sandy Guthrie24 November 2017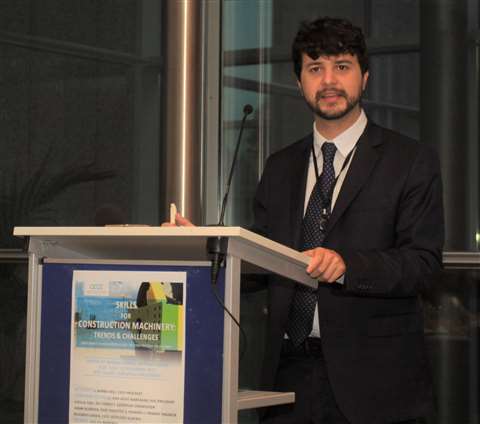 Construction is a sector where younger people need to understand the possibilities, according to MEP Brando Benifei, a member of the Employment Committee, speaking at a debate on the skills gap.
Held as part of the European Vocational Skills Week, the debate was hosted by Benifei at the European Parliament in Brussels.
It heard that the problems for the construction and construction equipment industries included demographic change, too few women on jobsites, a lack of engineers, fierce competition, little interest in STEM (science, technology, engineering and maths) disciplines at school, the sector's bad image, and growing demand for digital skills.
Riccardo Viaggi, secretary general of CECE (the Committee for European Construction Equipment), organiser of the conference, said, "CECE is determined to address the skills gap by providing a comprehensive review of the situation and developing solutions together with its partners.
"It requires a strategic and collective approach from key stakeholders in and around the construction and equipment industries".
With this in mind, CECE invited representatives from different parts of the industry to discuss the issue.
CECE president Bernd Holz said that 92% of workers in construction were over 25 years old.
"I guess 50% are more than 40 years old," he said, "and 90% are male. We should change this."
He said there was a problem of youth unemployment in some countries, but that construction was the largest single industry employer in the EU.
He highlighted an initiative between the VDMA (the German trade association for construction equipment and building material machinery) and the organisers of the Bauma trade show. Since the 2013 edition of Bauma, there has been a careers event as part of the show.
Primary Engineer
Other skills initiatives covered at the conference included the UK's Primary Engineer scheme. Chief executive Susan Scurlock said that every industry had similar problems.
The Primary Engineers Programmes are designed to train primary school teachers, to try to help inspire children at a young age by understanding engineering better.
Scurlock said, "Children need to see what it looks like. The lynchpin is getting engineers to give up a bit of their time."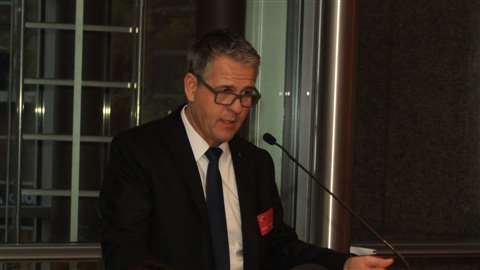 Lucilla Sioli, from the European Commission's directorate general for communications, content, network and technologies, stressed that the skills gap was a severe problem throughout the EU and that it was essential to raise more awareness in the member states.
She said that one out of three citizens in Europe did not have any digital skills. She introduced the Commission's new digital opportunity scheme, a pilot project that supports students to work in technical departments or on jobsites.
Complicated
Jean-Louis Marchand, president of FIEC (the European Construction Industry Federation), said that the industry was caught in a vice, with directives issued without being adapted, and regulations formed without taking complicated specificities into account.
He mentioned BIM (building information modelling) but said that was only a part of a bigger framework.
And the speed of change was highlighted by Marchand, who cited driverless cars and robots, that were not being talked about a few years ago.
"It's now not just digital skills – it's more complicated. We have to take the lead together."
He identified the main problems as being attracting, training and retaining workers.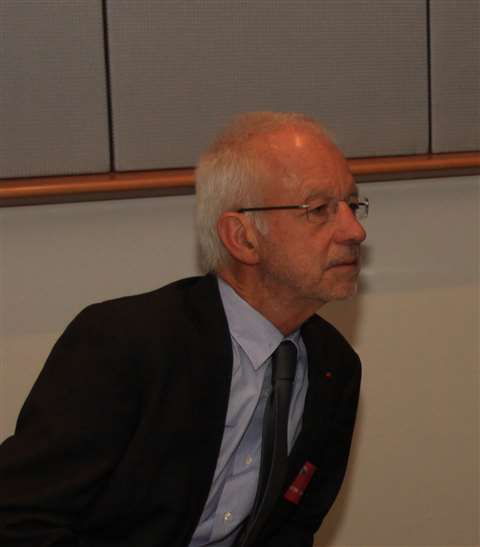 "Competition from other sectors will be fierce," he warned.
The view of the rental industry was put by Carole Bachmann, manager in charge of the promotion, technical, national associations and sustainability committees at the European Rental Association.
She identified a number of issues, including the image of construction. She said its online appearance was often not attractive – "first impressions are important".
She said technicians were hard to find, and young people often preferred to go to university, rather than take on an apprenticeship or learning on the job.
Women are also underrepresented, she said.
Among the best practices she recommended were to communicate better the job profiles that construction could offer, and to attract young professionals through schools and colleges.
More females should be encouraged to work in construction, she said, adding, "if you are only attracting 50% of the population, it is harder".
Bachmann said that the rental sector should work together more with the rest of the construction industry.
Young people
Ulrich Paetzold, director general of FIEC, added that often it was older people talking to youngsters about joining the industry, whereas it would be better to have young people talking to young people.
"A seat in a comfortable machine is better than a seat in an office," he said.
Holz said, "The effort that goes into the competition for newcomers in the sector is immense, especially among the technical disciplines. We all must invest a great deal to inspire young people to find the sector attractive."
Participants in the debate agreed that exchanging ideas, sharing experiences and even structuring isolated actions would be vital in being successful in mastering the skills challenge.
There were political and financial challenges, said Benifei. "Getting the best out of the funds is essential, as there is potential to strengthen the objectives by using resources which are already there," he said.