Factory for the future
By Thomas Allen10 May 2018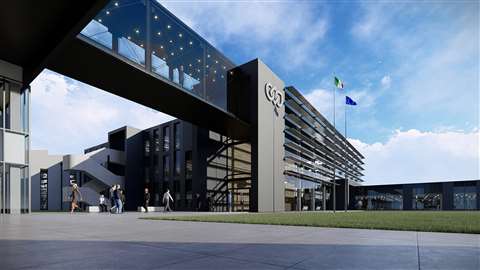 Italian manufacturer Bonfiglioli has recently broken ground on a new production plant in Italy, designed to enable the company to embrace digitalisation.
Bonfiglioli said that over the past ten years it had been laying the foundations for a major transformation of the company that would enable it to realign its production process with Industry 4.0 – the name given to the growing trend towards automation and data exchange in manufacturing technologies.
The construction of the new plant, called Evolution, represents the next big step in this process. Located on the Clementino Bonfiglioli site at Calderara di Reno, Italy, the new plant will cover a total area of 148,700m2 and its focus will be to serve the industrial machinery market. For two years, Bonfiglioli has been phasing out its plants in Vignola and Calderara in preparation for the new facility.
The company said the project was first and foremost a cultural and technological one, and it wants to put people at the centre of the technology.
Sonia Bonfiglioli, president of the group, said, "The person is the heart of everything, and his/her capacity to renew and face change has always been part of our history.
We are not afraid of change for the challenges that lie ahead of us, and we are sure that our internal retraining course will prepare our people to face the dawn of digitalisation without fear."
Bonfiglioli has put 15 workers of the future plant on a digital re-training pilot programme that includes technical and cultural content to give them a better understanding of concepts such as Industry 4.0 and big data. The programme will then be extended to other workers.
Bonfiglioli said, "Evo is a new factory but, above all, it is a new work concept for the future."