FIEC wary of posting agreement
By Sandy Guthrie09 March 2018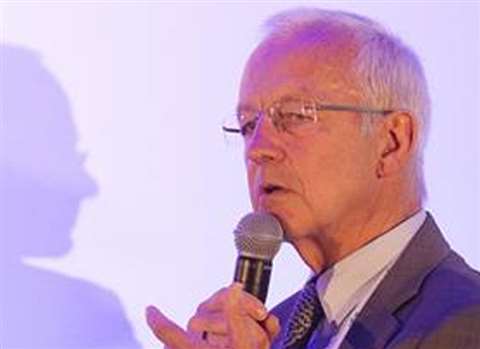 Two years after an initial proposal from the European Commission, the Council and the European Parliament have reached an agreement on the revision of the Posting Directive, but FIEC (the European Construction Industry Federation) said it remained cautious about the overall outcome of the agreement.
It said its concerns were that it contained several new elements for which the real impact for posting companies or for posted workers was difficult to assess.
The Posting Directive defines the rules that apply when a company decides to provide its services on a temporary basis in a different Member State than the one where it usually operates.
Among the new issues under discussion was remuneration. The principle of "the same pay for the same work at the same workplace" was accepted by both co-legislators. This reefers to the overall amount of remuneration received by a posted worker, not just the "minimum rate of pay" as is the case today, that must meet the level of remuneration laid down in the host Member State.
When it comes to allowances, expenses made for travel, board and lodging are to be seen as separate from remuneration, paid for by the employer and not deductible from workers' salaries.
It was agreed that the maximum duration a posted worker can work under the hard core conditions of the Posting of Workers Directive, will be 12 months, with a possible extension of six months via a notification by the company to the competent authority in the host country. After that, all the provisions of the labour law of the host country must be met.
FIEC president Jean-Louis Marchand said, "We welcome the end of these negotiations because our companies need a stable and clear legislative framework, which ensures a level playing field.
"However, we remain cautious as regards the overall outcome, bearing in mind that we have not yet been able to assess the potential impact of all the elements of the agreement."
Maxime Verhagen, FIEC vice president for social affairs, said, "According to the information that we have received, the agreement introduces some positive provisions aimed, for example, at fighting fake forms of posting, or at combating the problem of letterbox companies.
"But there are also new elements such as the introduction of the notion of 'remuneration' instead of 'minimum rates of pay', or the limitation of the duration of posting for which we don't yet know the real impact for posting companies or for posted workers."
FIEC underlined its commitment to fighting against all forms of fraud, in particular in the area of posting, and will continue to co-operate with the European institutions and its Social Partner, the EFBWW (European Federation of Building & Wood Workers), for effective enforcement of the existing legislative framework.
Both the Council and the European Parliament have now formally to approve the content of the new agreement.
The Member States will then have a maximum of two years to implement the provisions at their national level.