Fine year for Ashtead
By Joe Malone19 June 2018
Ashtead Group posted an impressive 21% year-on-year rise in its rental revenues for 2017/18, reaching £3.42 billion (€3.9 billion).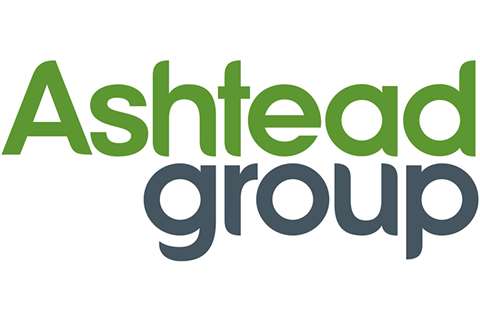 The company, based in the UK with operations in the UK, US and Canada, cited strong end markets, solid organic growth and successful bolt-on acquisitions as drivers for its growth. The period reported ran from 1 May 2017, to 30 April 2018.
Notable acquisitions made by the company last year came in the US, through Sunbelt, including CRS for C$275 million (€179.7 million), and Pride Equipment for US$279 million (€241.4 million).
Ashtead's total group revenues were £3.7 billion (€4.33 billion), up 20% compared to the same period a year ago.
Earnings before interest, taxes, depreciation and amortization (EBITDA) rose 19% for Ashtead, to £1.73 billion (€1.97 billion), while the company invested £1.24 billion (€1.41 billion) in fleet equipment. 114 locations were opened or added to its total, too.
There was an 18% increase to Sunbelt US' revenues for the period, reaching US$4.15 billion (€3.6 billion), while its rental revenues were US$3.88 billion (€3.36 billion). EBITDA for Sunbelt was US$2.06 billion (€1.78 billion), up 18%. For Sunbelt Canada, revenues reached C$223 million (€145.7 million).
In the UK, A-Plant grew 13% for the year, with revenues reaching £472 million (€538.3 million).
Geoff Drabble, Ashtead's CEO, said, "Our end markets remain strong and are supported by the continued structural changes in our market as customers rely increasingly on rental while we leverage the benefits of scale. We continue to execute well on our strategy through a combination of organic growth and bolt-on acquisitions, investing £1.2 billion by way of capital expenditure and £392 million on bolt-on acquisitions in the year.
"Our strong margins and lower replacement capital expenditure are delivering good earnings growth and significant free cash flow generation. This provides us with significant operational and financial flexibility, enabling us to invest in the long-term structural growth opportunity and enhance returns to shareholders while maintaining leverage within our target range of 1.5 to 2 times net debt to EBITDA. We have spent £200m under the share buyback programme announced in December."
Drabble said the company expected similar levels of capital expenditure in 2018/19, with the medium term looking healthy.