First quarter loss for Terex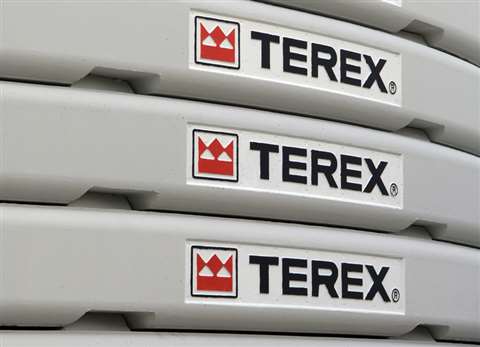 Sales at Terex Corporation for the first quarter of 2017 were US$ 1,006.9 million, down 9.6 per cent on the $1,114.3 million in the first quarter of 2016.
A loss from continuing operations of ($60.3 million) on sales of $1.0 billion was reported. A year earlier, in Q1 2016, the reported loss from continuing operations was ($22.0 million) on sales of $1.1 billion. The loss from operations in the first quarter was ($6.3) million, down from an income of $11.3 million in the same period a year earlier.
First quarter 2017 net sales in the Terex Cranes segment were $263.9 million, down 16.45 % from the $307.3 million in Q1 2016. The loss from operations was ($32.8 million, approaching double the ($16.6 million) loss a year earlier. Figures from sales of port and industrial cranes in the corporation's Materials Handling and Port Solutions segment are no longer included following completion of the sale of that division to Konecranes in January.
John Garrison, Terex president and CEO, commented, "We are encouraged by our start to 2017. Our Material Processing (MP) segment had an excellent first quarter, growing sales and operating margin. Our Cranes segment results were consistent with our expectation that volumes would be down in the first half of 2017. In Aerial Work Platforms (AWP) sales were down as expected, and operating margins compressed on lower sales and the strength of the US dollar."
On the corporation's financial position, Garrison said, "We significantly improved our capital structure, reducing our debt by approximately $600 million, improving interest rates, and extending our maturities. We expect interest savings of approximately $35 million on an annualised basis."
Looking ahead, Garrison said "we see positive momentum in our backlog, which grew year-over-year for the first time in eight quarters. Overall backlog grew 10 %, rising in each of our segments."