GAP receives gold Kubota excavator
By Leila Steed14 November 2019
Equipment manufacturer Kubota UK has gifted a golden mini-excavator to GAP Hire Solutions, in honour of the company's 50th anniversary.
The golden KX016-4 mini-excavator from Kubota will be used to raise money for charity.
Over the next year, half of the hire revenue generated by the golden machine will be donated to The Lighthouse Club - a UK-based charity that offers financial and emotional support to construction industry families and communities.
Kubota, which is also celebrating its 40th anniversary this year, has further pledged to match the money that GAP raise through the golden machine.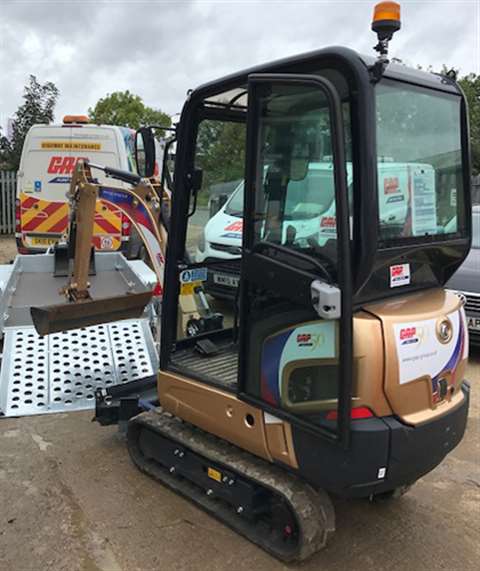 GAP and Kubota have had a longstanding relationship for many years. During that time GAP has bought over 500 Kubota machines, with the manufacturer being its sole supplier of mini and midi excavators for much of their partnership.
Speaking of the relationship between the two companies, Glen Hampson, Kubota UK's construction division business development manager, said, "GAP is Kubota UK's largest independent customer, and this is a testament to the strength of the relationship that we have built with the team over the last few years.
"From all of us at Kubota UK, we would like to take this opportunity to congratulate all our friends and colleagues at GAP."